Travelling is back! Cross the border and visit Vilnius like you've never seen it before.
Hello to our Latvian brothers and sisters! Vilnius is calling. With the border between our countries now open and Vilnius easing its quarantine measures, it's time for a well-deserved getaway.

Even if we're your closest neighbour and you think it's all the same across the border, there are plenty of attractions to discover in Vilnius! Lithuania might even be one of the few countries you'll be able to spend your summer vacation this year, so it's time to start getting acquainted.

Latvian below
What's on
Vilnius has come up with a number of extraordinary ideas in response to new safety regulations – even media outlets like the New York Times and BBC have taken notice. Events, restaurants, and exhibitions have adapted and taken a new direction. You can enjoy the best of everything without ever having to come in close contact with anyone.
Outdoor Cafes and Restaurants
If you're sitting outside in Vilnius, chances are you're at a cafe. Plazas, squares, and public spaces are now filled with pop-up tables from more than 100 bars, cafes, and restaurants. Vilnius has literally become an outdoor cafe sprawled across the entire Old Town to support the city's restaurants. Enjoy a delicious meal or cup of coffee with a view of our UNESCO-listed gems.
The Glass Quarter
Over 600 years old, this area once occupied most of the present-day Old Town and was a Jewish neighbourhood of goldsmiths, glassblowers, artisans, and financiers. This historic community was named the Glass Quarter in 2018 as an ode to its past.
Almost hidden among the bigger streets of the city, the quarter is still surrounded by jewellers, local artists, artisan shops and workshops, cosy restaurants, the headquarters of the chamber orchestra, art galleries, and the Stikliai Hotel, one of the city's oldest.
Visit the Glass Quarter on 5-7 June and enjoy lots of attractions.
Adventures in Vilnius
Welcome to the great outdoors in Vilnius. Parks, art, and adventures await you around every corner. Have fun, relax, and explore the city's best secrets in the open. There's no weather bad enough to keep you from being outside.
Important to know
Even though many global borders are currently closed, the desire to travel hasn't disappeared. People are excited to start exploring, but many are equally concerned about their safety.
The Municipality of Vilnius City understands these concerns, and makes safety a top priority for local citizens as well as travellers who will slowly start arriving to the city. Guests will have all the opportunities to enjoy the city, have fun and explore, while feeling safe and secure.
Local rules require wearing a mask at all outdoor shops and places of commerce, events, tours, public transport stops and stations. Moreover, masks are mandatory at all time while in any indoor public places.
Proper hand hygiene, regular disinfection and maintaining a safe distance of two metres are all a must. Outdoor gatherings are allowed for up to 5 people.
For all the updated requirements, check out this page.


Ceļošana ir atsākusies! Droši šķērsojiet robežu un apmeklējiet Viļņu, kas šobrīd skatāma pavisam citā ietērpā.
Sveicināti ceļotāji no Latvijas! Viļņa aicina ciemos! Tā kā robežas starp mūsu valstīm ir nupat kā atvērtas un Viļņa ir mazinājusi karantīnas ierobežojumus, ir pienācis laiks doties ilgi gaidītajā ceļojumā.

Pat ja dzīvojat pavisam tuvu un domājat, ka otrpus robežai jau viss ir tieši tāpat, Viļņa pārsteigs ar neskaitāmām izklaidēm! Lietuva varētu būt viena no nedaudzajām valstīm, kurās šogad varēsiet pavadīt vasaras atvaļinājumu, tādēļ laiks sākt iepazīties ar informāciju.
Kas notiek
Jauno drošības pasākumu ietvaros Viļņa ir nākusi klajā ar vairākām neparastām idejām, ko pamanījuši pat New York Times un BBC ziņu dienesti. Pasākumi, restorāni un izstādes ir pielāgojušās jaunajiem apstākļiem un piedāvā jaunas iespējas. Jūs varat baudīt labāko izklaidi, pat neesot ciešā kontaktā ar citiem cilvēkiem.
Brīvdabas kafejnīcas un restorāni
Ja vēlaties maltīti brīvā dabā, visticamāk to atradīsiet kādā no Viļņas kafejnīcām. Laukumi, skvēri un publiskās zonas tagad ir pārpildītas ar āra galdiņiem, ko apkalpo vairāk nekā 100 bāri, kafejnīcas un restorāni. Viļņa ir burtiski kļuvusi par vienu lielu āra kafejnīcu, kas izpletusies pa visu vecpilsētu, lai restorāni varētu apkalpot savus klientus. Baudiet garšīgu maltīti vai kafijas tasi ar skatu uz mūsu arhitektūras pērlēm, kas iekļautas UNESCO Pasaules kultūras mantojuma sarakstā.
Stiklo kvartāls
Šis laukums ir vairāk nekā 600 gadus sens. Savulaik tas aizņēma lielāko daļu mūsdienu Vecpilsētas. Tajā mitinājās galvenokārt ebreji: zeltkaļi, stikla pūtēji, mākslinieki un finansisti. Šo vēsturisko kopienu, atsaucot atmiņā senos laikus, 2018. gadā nodēvēja par Stiklo kvartālu.
Starp pilsētas lielākajām ielām šķietami apslēptais kvartāls joprojām izmitina juvelierus, vietējos māksliniekus, mākslas galerijas un darbnīcas, omulīgus restorānus, kamerorķestra telpas, mākslas galerijas un "Stikliai" – vienu no pilsētas senākajām viesnīcām.
Apmeklējiet Stiklo kvartālu 5.–7. jūnijā un izbaudiet dažādās atrakcijas.
Piedzīvojumi Viļņā
Sveicināti Viļņas burvīgajā apkārtnē! Parki, māksla un piedzīvojumi Jūs gaida ik uz katra stūra. Izklaidējieties, atpūtieties un atklājiet pilsētas skaistākos noslēpumus brīvā dabā. Laikapstākļi nekad nav tik slikti, lai neietu ārā. Lasīt vairāk šeit.
Uzticiet rūpes par jūsu apmešanos profesionāļiem
Vēlaties īsā laika sprīdī redzēt Viļņā pēc iespējas vairāk? Viļņas izklaižu organizētāji piedāvā pilnīgi jaunu skatījumu uz Lietuvas galvaspilsētu un tās apkaimi. Viss tiek nevainojami saplānots, lai varat dažu stundu laikā pieredzēt Viļņas dažādību.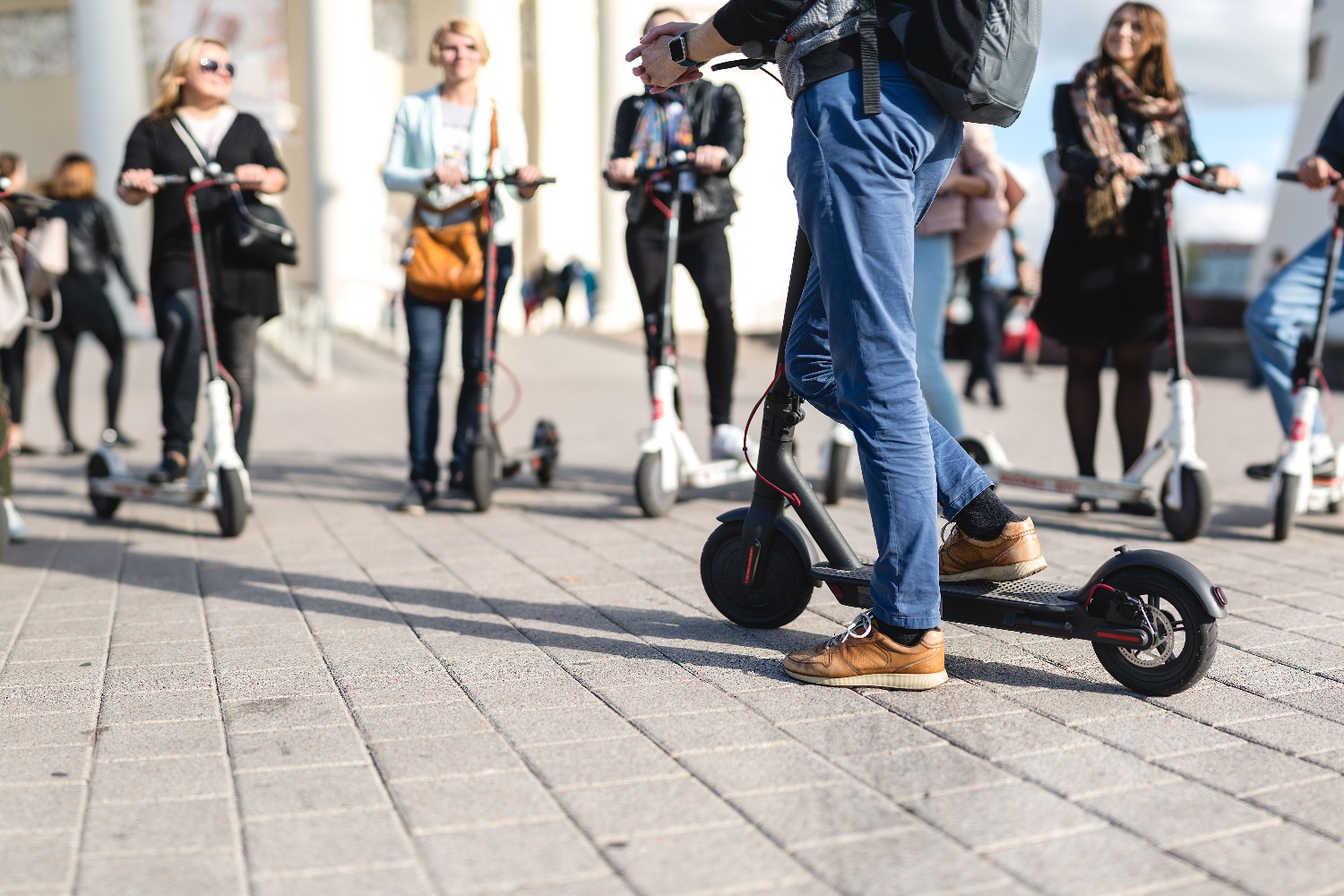 Svarīgi zināt
Lai arī daudzās pasaules valstīs šobrīd vēl ir slēgtas robežas, ceļošanas vēlme nav mazinājusies. Cilvēki ar nepacietību gaida mirkli, kad varēs doties uz jauniem galamērķiem, taču tajā pašā laikā daudzi arī satraucas par savu drošību.
Viļņas pilsētas pašvaldība apzinās šīs bažas un ir noteikusi drošību par galveno prioritāti vietējiem iedzīvotājiem un ceļotājiem, kuri lēnām sāks piepildīt pilsētas ielas. Viesiem būs visas iespējas baudīt pilsētas piedāvātās izklaides un apmeklēt apskates objektus, vienlaikus saglabājot personīgo drošību.
Vietējie noteikumi prasa valkāt maskas visos brīvdabas veikalos, tirdzniecības centros, pasākumos, ekskursijās, sabiedriskā transporta pieturās un stacijās. Turklāt maskas ir obligātas arī tajā laikā, kamēr uzturaties jebkurās sabiedriskajās telpās.
Obligāti jāievēro prasības attiecībā uz roku higiēnu, regulāru dezinfekciju un drošu distancēšanos 2 metru attālumā. Brīvdabas pasākumus drīkst rīkot grupām līdz 5 cilvēkiem.
Jaunāko informāciju par noteikumiem atradīsiet šajā tīmekļa vietnē.