High Quality of Life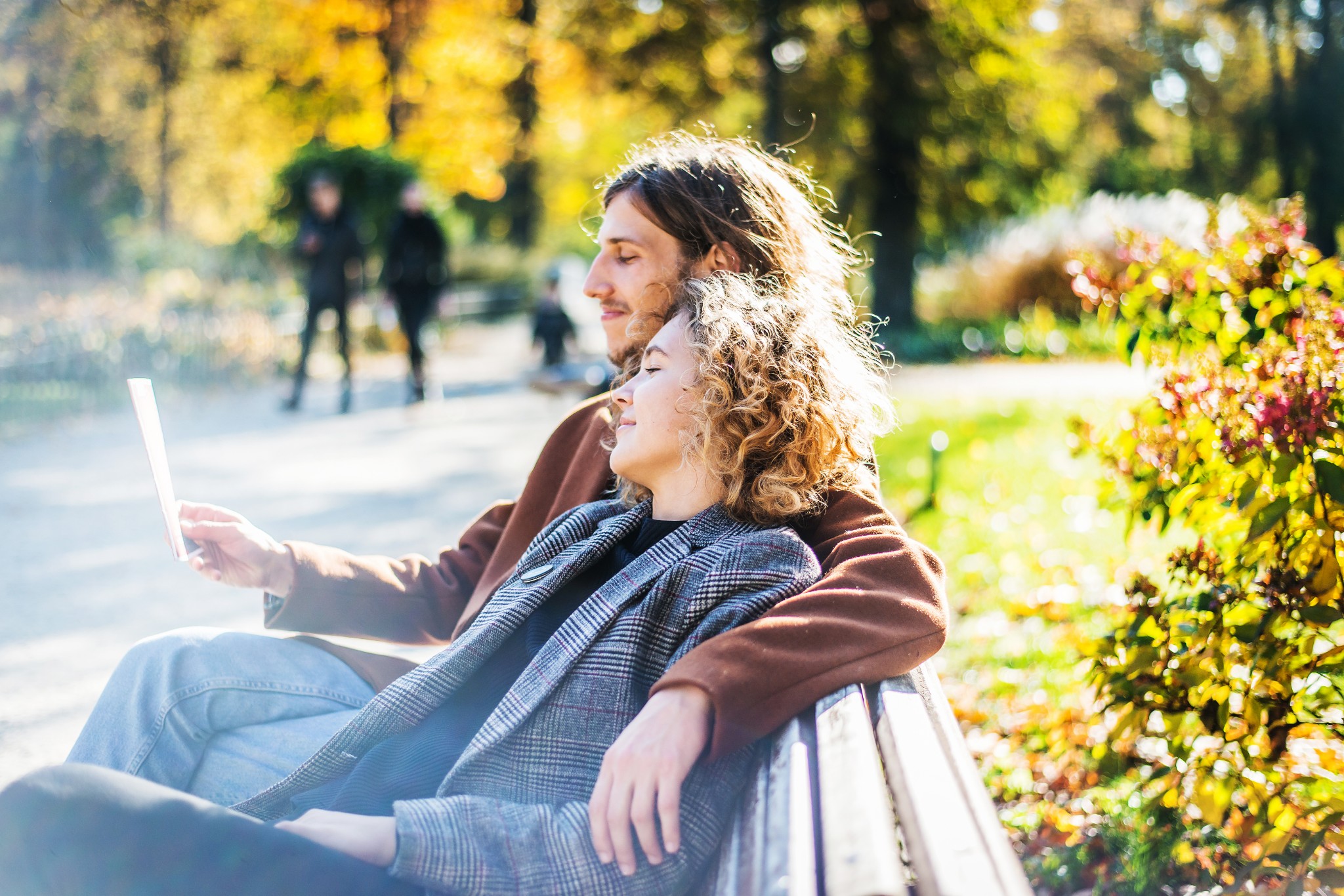 According to a European Commission survey of life satisfaction levels, citizens of Vilnius are amongst the happiest in Europe. 98% of residents are happy with life in Vilnius, making us the happiest capital in the EU!
In the meantime, Lithuania was ranked the happiest among neighbouring countries, according to a UN report published in 2020.
But where does this happiness come from? Mercer's 2019 Quality of Living City Ranking puts Vilnius above the other Baltic capitals and Business Insider rates Vilnius #9 in the world for work-life balance (ahead of Brussels and Munich).
All this while the cost of living is kept relatively low - Mercer's 2022 Cost of Living Survey ranks Vilnius below the other Baltic capitals.
Plenty of Action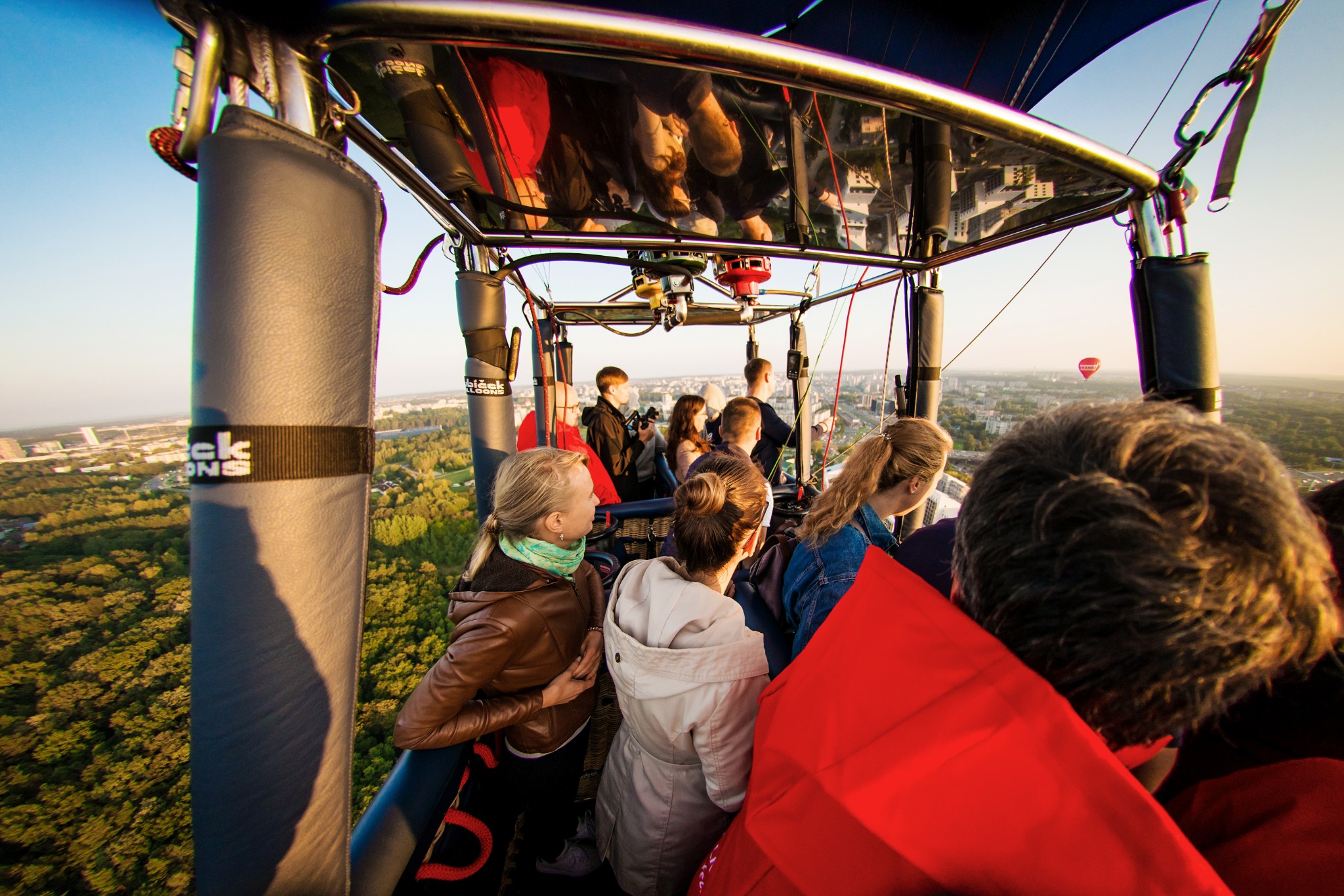 Boring is not an option here – Vilnius is packed with action, art, inspiration, history, and many adventures along the way. You'll never run out of ideas, and no matter what you choose, we can guarantee that it'll take you on an amazing journey.
The city is fit for pleasure seekers – going to a movie or a modern art exhibition opening, enjoying a dinner at some of the best restaurants in Lithuania, or joining the active nightlife scene will give you a taste of local life.
But Vilnius is also open for adventurers – kayaking right through the city centre of Vilnius, running in nature, hiking in national parks, joining a mountain-bike race, or soaring across the sky in a hot-air balloon will give you thrills.
You can always find something exciting to do in Vilnius, even during the pandemic. There are always new initiatives and innovative solutions to uncover the best sides of the city.
Easily Accessible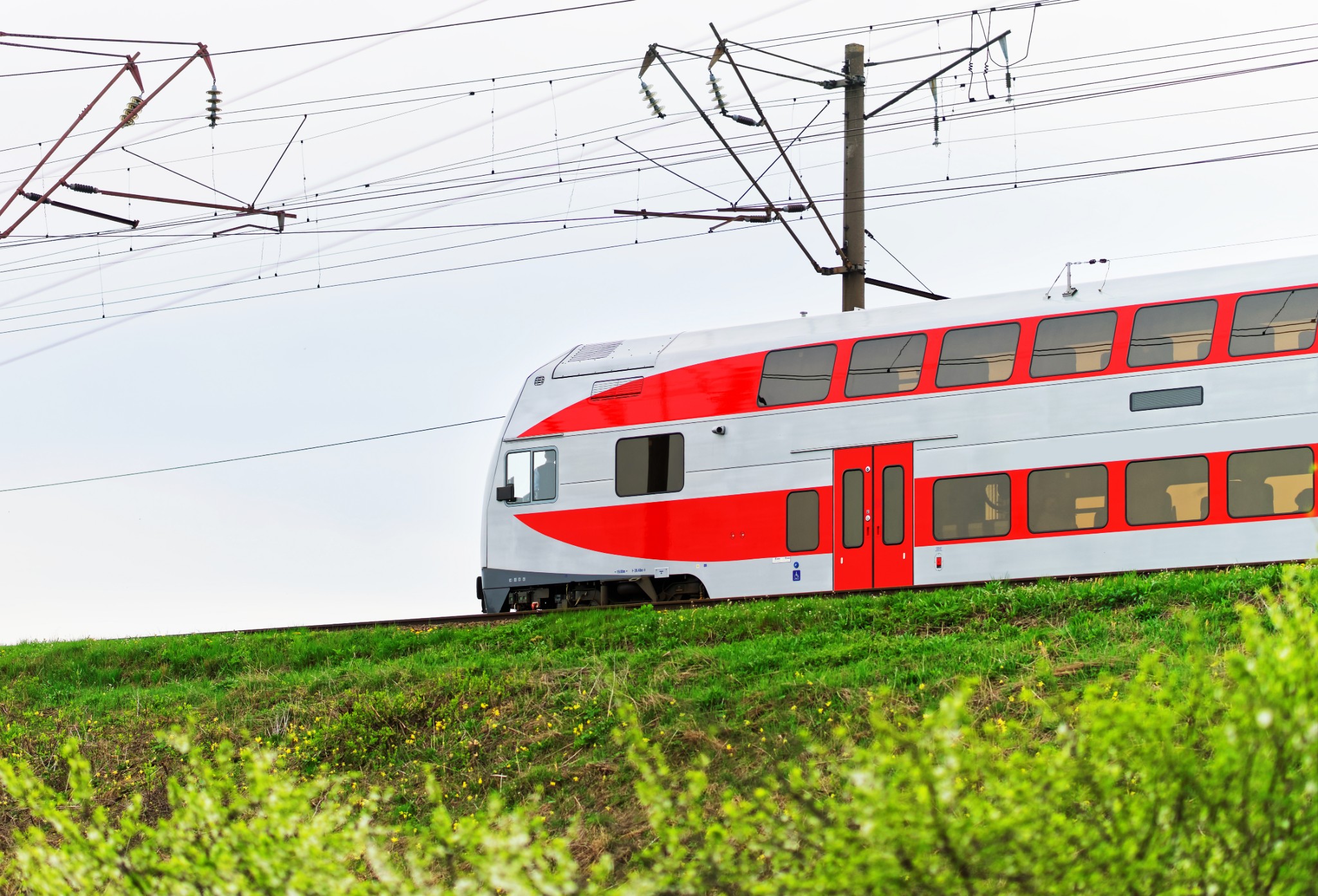 Vilnius International Airport is so close to home you might forget to change out of your pyjamas. You can get from the city centre to the airport in just 10 minutes. And from there, getting on a direct flight to one of 20 European countries is a piece of cake.
As the geographical centre of Europe, Vilnius is the perfect place for reaching other countries. That's why many logistic companies set up their headquarters in Lithuania.
Multilingual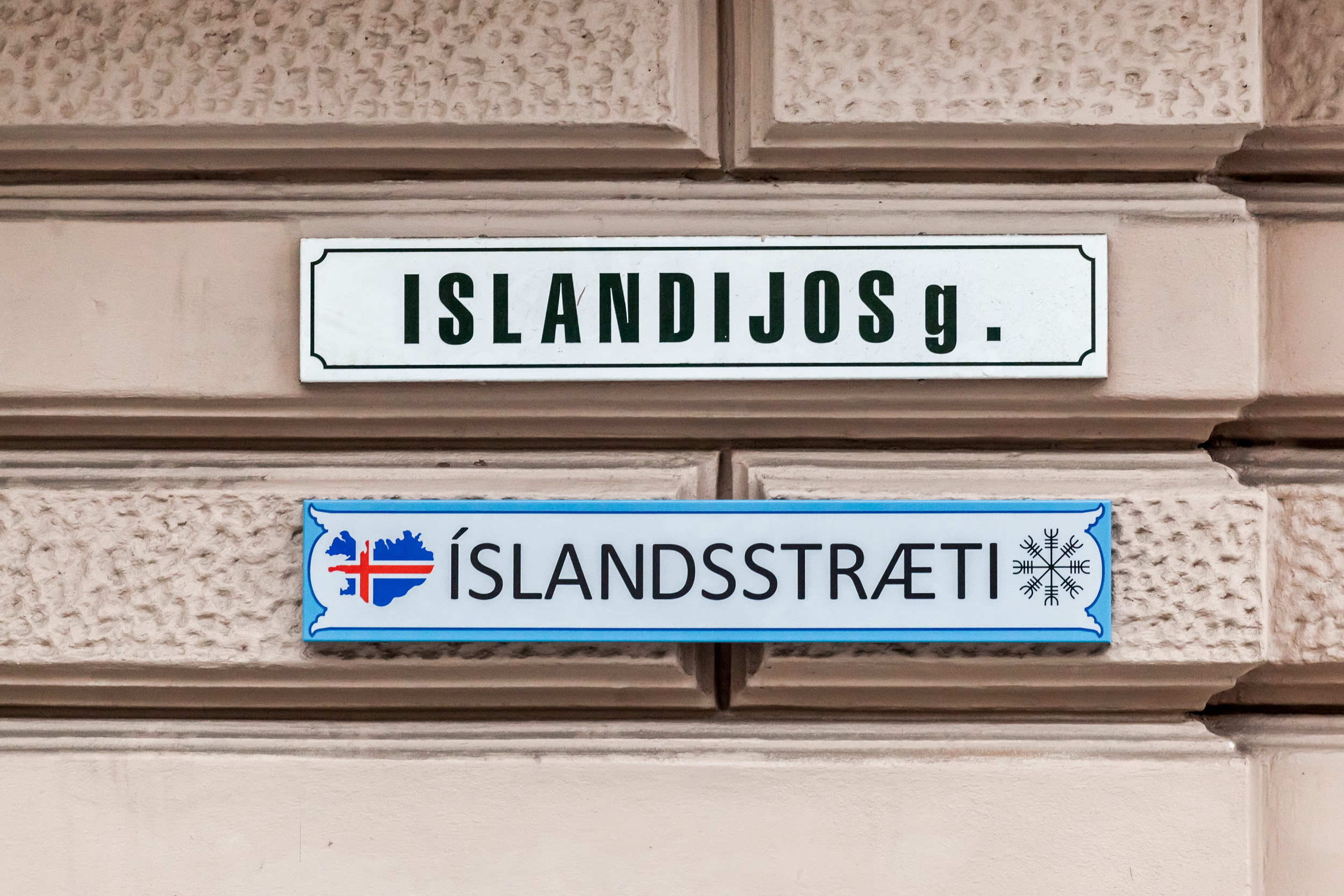 The average number of languages spoken per person in this Baltic country is 2.7, and 97.3% of the population speaks at least one foreign language. More than 80% of young professionals speak English.
The most commonly spoken foreign language in Lithuania is Russian – spoken by 63 % of inhabitants while Polish is spoken by 8.5%.
However, a constantly expanding group of Lithuanians speak Nordic languages, French, German, or Spanish. The expansion of language knowledge is closely related to the Global Business Service centers (GBS) coming to Vilnius.
According to Lithuania's 2022 Business Services Report, 22% of the GBS centres in Lithuania operate in six languages or more. Thus it is not a must to know Lithuanian to work in Vilnius. A number of companies operate with English as their primary language, some choose Russian and some have multilingual environment.
There are pre-schools and schools in Vilnius where education is organised in Belarusian, Russian, Polish, English or French. College and university students also have the opportunity to study in a foreign language.
You can also choose the European Humanities University, which relocated to Vilnius from Minsk in 2004 and continues to operate as a private university.
Vilnius Condensed to 10 Minutes
Get a crash-course on Vilnius in one video, created by a local. The history of Vilnius, its most important landmarks, the beautiful architecture, cultural life and the business side of the city will be revealed to you in a fun way.
Tech startups go side-by-side with the centuries-old wooden buildings in Vilnius and give the city its charm.
The colors, the differences, and the modern city atmosphere will make you dizzy with excitement. You will want to get a bite of that pizza… and it might happen soon. Yes, Vilnius is a legend!
Green and Clean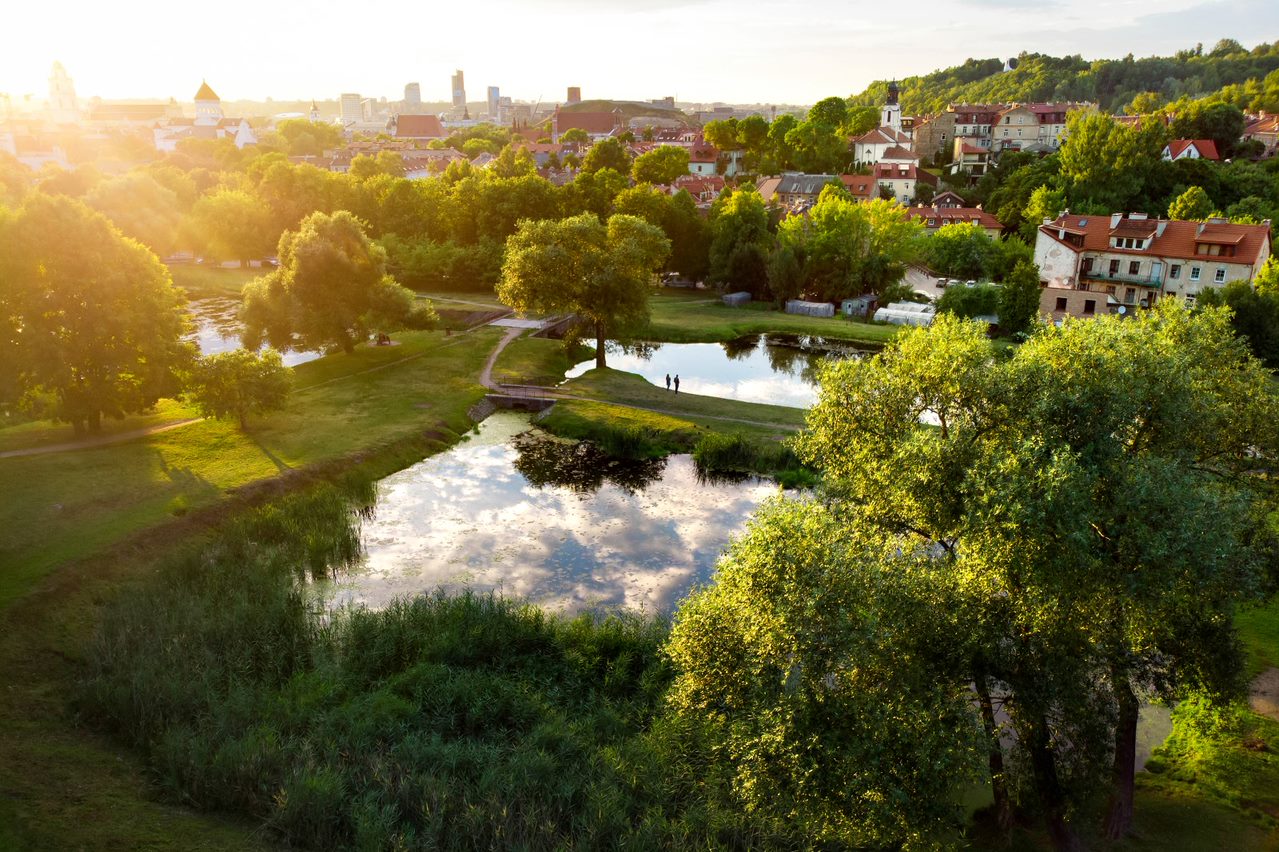 Vilnius is one of the greenest and cleanest major European cities: air, water, and green space.
Nearly half of Vilnius is made up of green space – about three times more than Amsterdam, Berlin and Warsaw. While most cities are an explosion of concrete with a few green oases around, Vilnius feels like it's be a part of a huge green forest – green spaces make up 46 % of the city.
While exploring the city you might eventually find yourself crossing an unexpected meadow, or navigating through some old trees to reach your next destination. These are just some of the perks of living in one of Europe's greenest capitals.
Recreation areas are close to home wherever you live in Vilnius, and additional 100 squares for recreation will be installed in residential districts in the near future.
By the way, you can drink tap water without giving it a second thought – drinking water in Vilnius is among the cleanest in Europe. Meanwhile the air quality in Vilnius scores best in whole Central-Eastern Europe.
Safe and Peaceful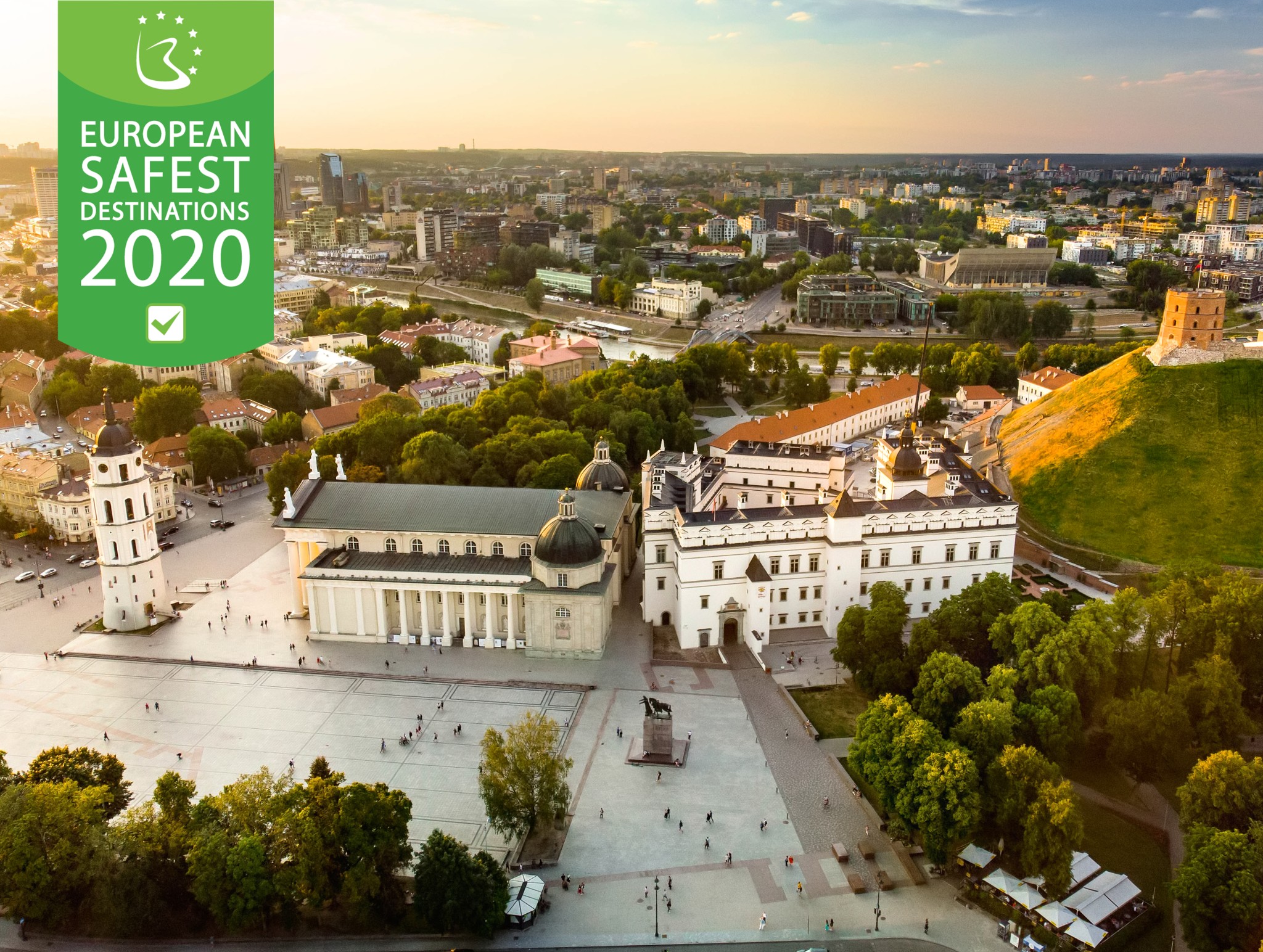 Lithuania is among the safest countries in the world. According to the Institute for Economics and Peace, Lithuania is among the countries where the index of terrorism is close to 0.
The political and economic environment in Lithuania is stable. National security of the Republic of Lithuania has been part of the indivisible security of NATO and the EU since 2004.
Lithuania is also a member of nearly 50 international cross-governmental organisations, like the Council of Europe, the United Nations and the OECD.
In managing the global COVID-19 crisis, the Lithuanian government has pursued policy coordination with its Baltic peers and selective cooperation at the EU level. Moreover, the country negotiated the European Union's recovery fund.
The situation is being closely monitored and measures to fight the pandemic are updated regularly.
Compact and Walkable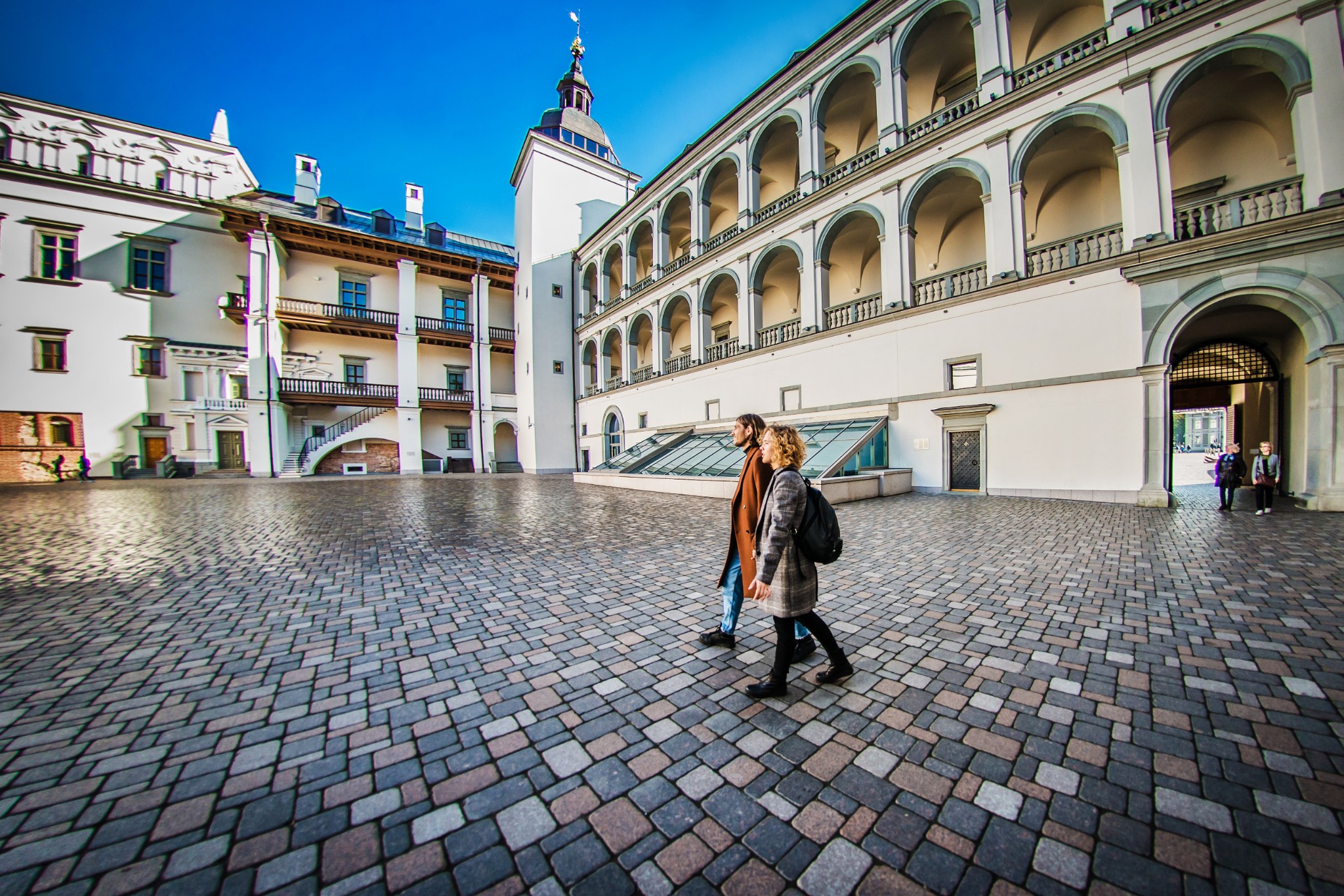 Short commutes + everything's close = more time to spend with family and friends.
Not every city lets you slip away from your desk for lunch in a UNESCO World Heritage Site. We do it all the time. Vilnius Old Town is just a 10-minute walk from the business district. So exploring the city's landmarks during lunch hour or walking to your workplace is always an option in Vilnius.
The city definitely helps you walk your 10,000 daily steps, though it only takes 1,969 steps to take in the main sightseeing attractions of Vilnius! Choosing a boring route is impossible because Vilnius has a story to tell around every corner.
Even though the city offers many different ways of getting around, getting to most places in Vilnius is just a matter of walking for a few minutes. That's why locals prefer walking.
And you can't blame them; walking lets you enjoy the spectacular architecture in detail, encourages you to discover new hidden spots, and last but not least, keeps you in shape. It's a win-win.
Artistic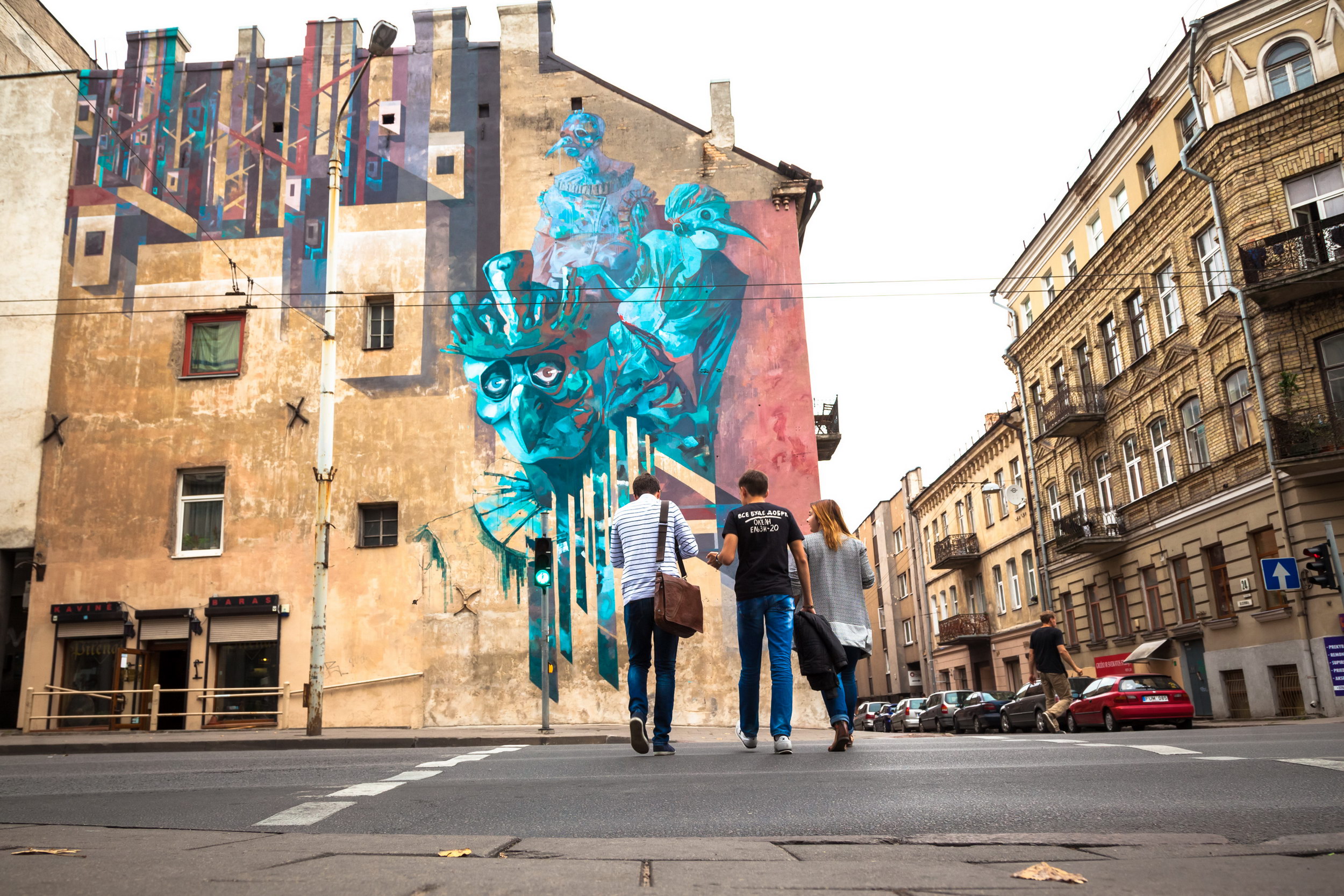 You'll walk through an art gallery, even if you don't visit one. Discover impressive shapes, colours, and characters while taking a stroll through the city and turning random corners.
Visit Literatų Street, which is adorned with more than 200 works of art to give passers-by a dose of street art.
Or walk the streets to catch a glimpse of murals by the famous Millo, Os Gemeos, Tank Petrol, and many other foreign artists who have left their legacy on the city's buildings. Always be prepared to be amazed.
Enjoy art 24/7 because walls cannot confine creativity. An open-air art gallery in an urban setting of former factories invites you to explore exquisite works of street art by artists from all over the world.
Don't forget to visit the artistic independent Republic of Užupis. It's filled with unique art installations and a bohemian aura. Check out the constitution of Užupis – it's also written in Belarusian, so you can be sure of the rights the citizens of Užupis have. Maybe you'll even want to become one yourself.
A Smart and Modern City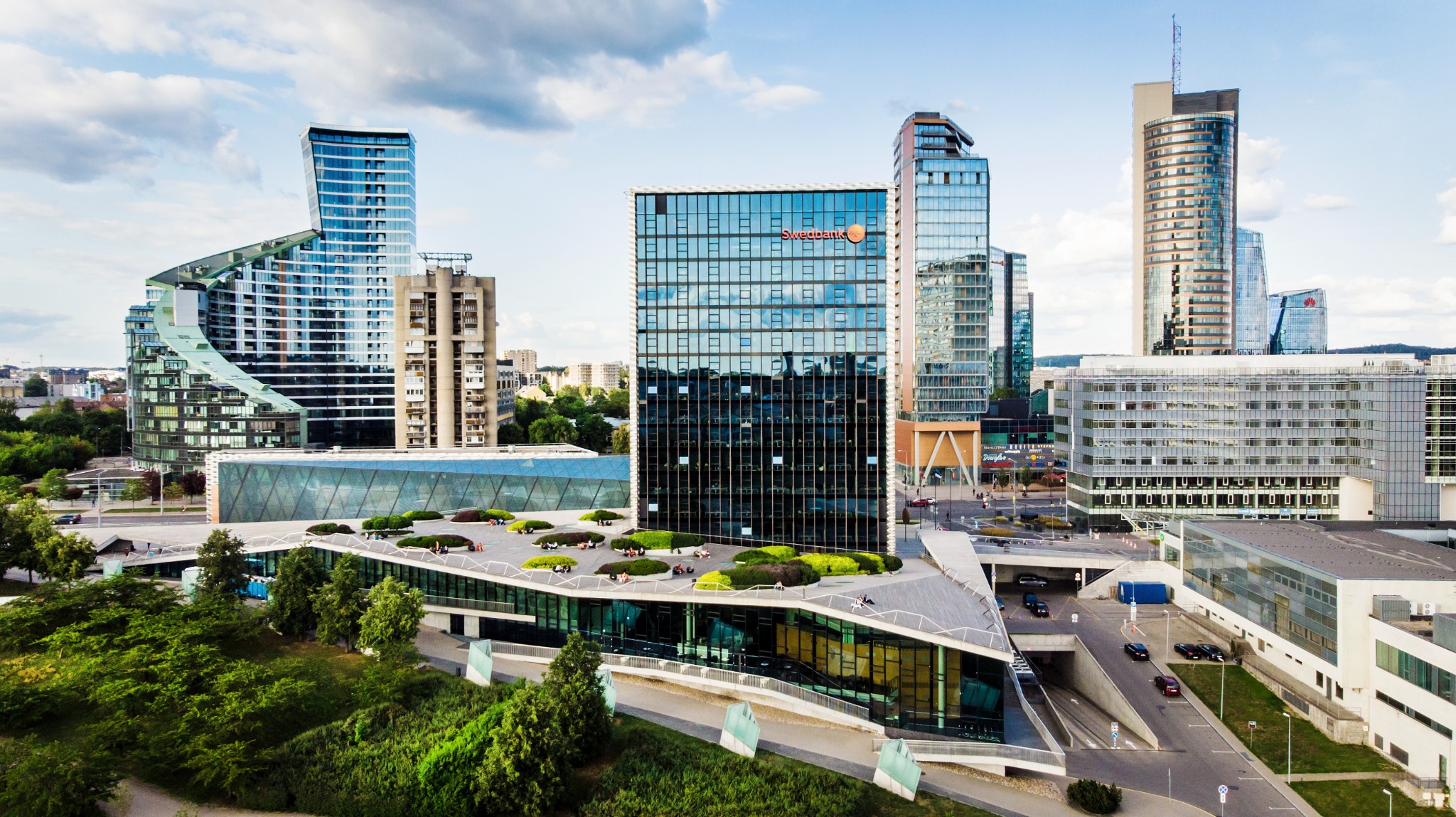 Technology is seamlessly integrated into everyday life in Vilnius. Most of the city's and state's public services are available online, so you can sort your errands without leaving home.
Buying transport tickets, planning your commute, avoiding traffic jams and seeing real-time public transport schedules are all easily done in one click via an app or web.
The sharing economy is growing big in Lithuania – the country ranks the second in the world. Why buy a car or an electric scooter, when you can choose one among the nearest available options and leave it when you don't need it anymore. That's why the city is so easy to get around.
Why invest in renting a traditional office, if you can enjoy a co-working space only when you really need it. Vilnius has an ample supply of affordable and unique spaces that are guaranteed to inspire productivity, help you create new connections, share experiences, and maybe even find future business partners.