Booming Startup Scene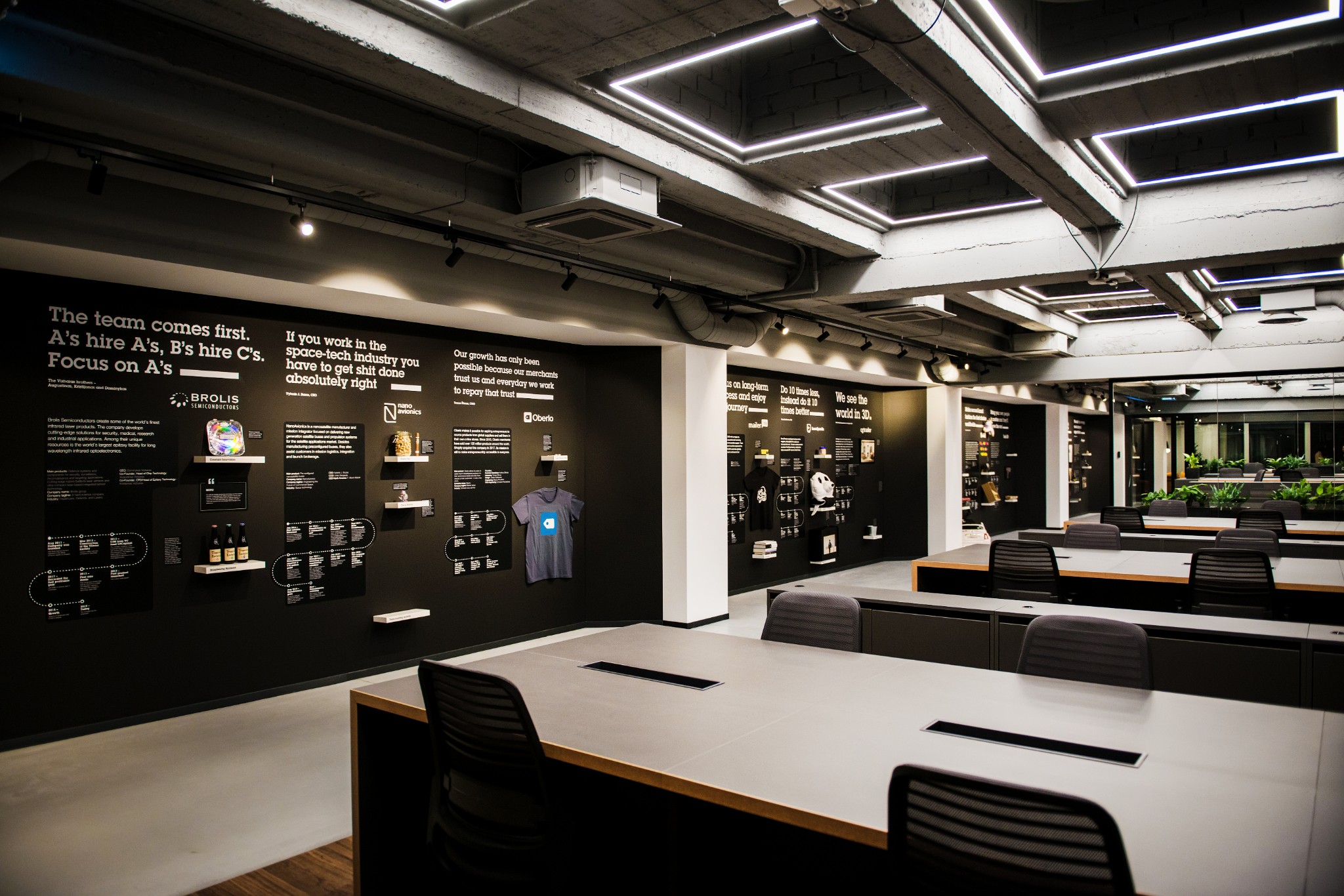 If you're interested in growing your business, establishing new partnerships, expanding your ideas or diving right into knowledge-sharing, Vilnius is the right spot for you.
Everyday there's something innovative going on – no wonder Vilnius ranks 1st globally for attracting tech startups, according to the Tech Startup FDI Attraction Index. And the startup scene is very supportive, helping newcomers out with advice or sharing experiences.
Vilnius has a vibrant startup community with more than 20 business hubs, accelerators and pre-accelerators, as well as seven sandboxes. And yes, Vilnius already has its first unicorns to be proud of – Vinted and Nord Security – but more are well on their way to stardom. A Global Startup Ecosystem Report valued Vilnius' startup scene at $156 million.
You can see more success stories at the world's first Startup Museum – it showcases some of the brightest stars.
Financial technology, sharing economy and mobility and startups dominate the city's startup scene, as well as those working in logistics and in the gaming industry.
Check out the creators and startups in Vilnius and know that startups here help each other out and compete with the world.
Innovation is Key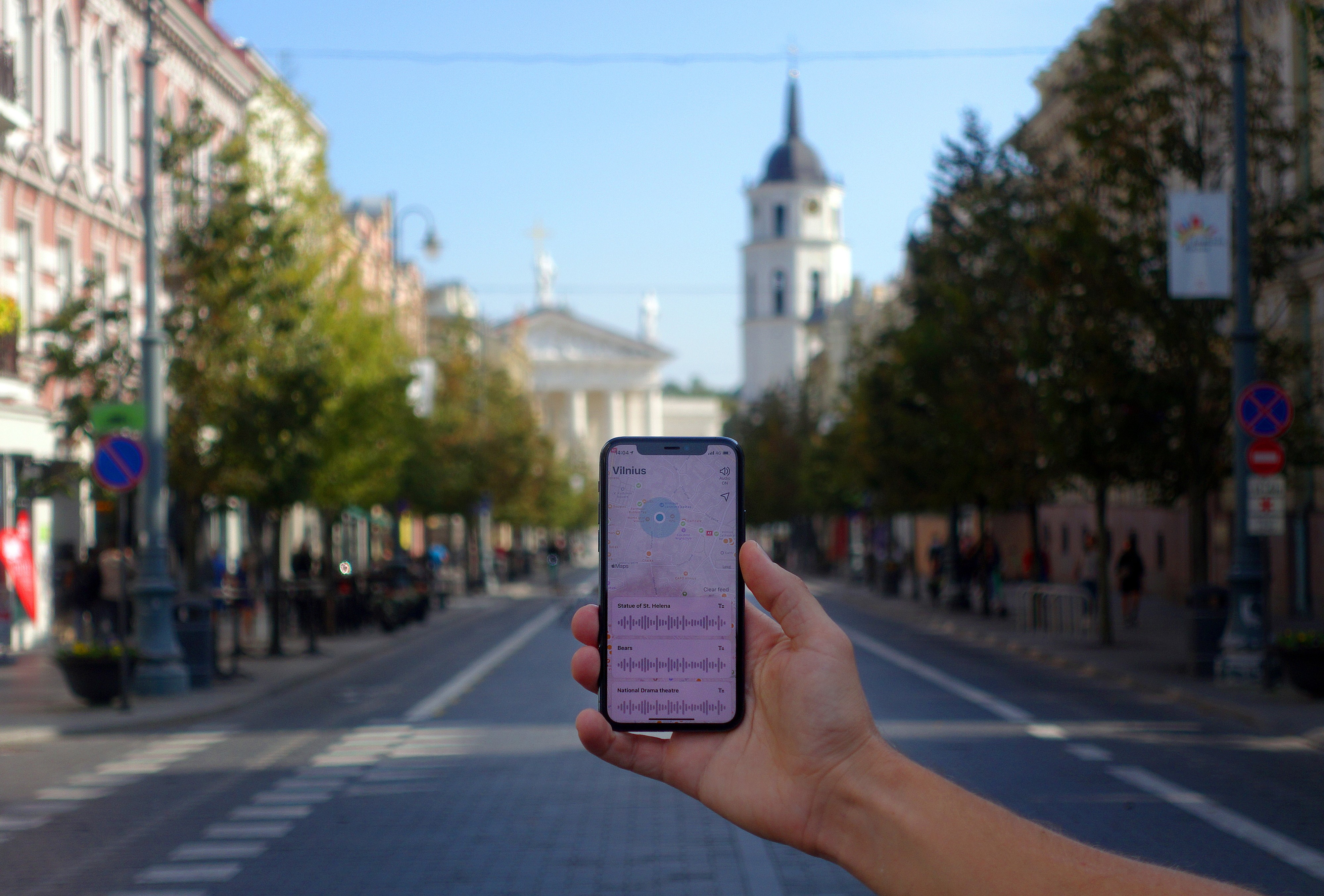 Vilnius is a forward-thinking place. It's a city that inhabitants find easy to live in, and it's easy to create enterprises for those who invest in this city.
Lithuania's capital is highly focused on investing in the tools and technologies of the future that will help solve real-life problems, so the city is attracting technology based industries like FinTech, global business services, lasers, life sciences and high-tech manufacturing.
According to the International Centre for Business Research Emerging Europe, the business climate in Vilnius is considered to be the best in the Central and Eastern Europe region. Lithuania ranks 11th in the Ease of doing business 2020 ranking.
Vilnius is also among the best places for the quality of life and institutional business support. The city was named the most dynamically developing service centre city in the region in the Central and Eastern European Service Centre Awards for six times in a row.
Large multinational corporations, some of which are leading the Fortune 500 list, have already chosen Vilnius for their global business centres.
Vilnius has a lot to offer: talented, skilled and multi-lingual professionals; an open data policy; the fastest public Internet connection; convenient urban infrastructure and logistics; a favourable business climate; and proximity to other markets.
No wonder the Financial Times named Vilnius one of the 10 leading cities attracting foreign investment in the field as well as being in the top-ten for cost-effectiveness.
A Strong Community of IT Professionals
Vilnius has a large IT and tech community based on knowledge-sharing and networking. Yes, there are over 23 400 IT professionals in Vilnius. New talents keep joining the pool and bringing great ideas that spread easily.
Five universities now prepare new IT professionals or offer requalification programmes to start a new career.
Various tech hubs and events for the tech community make networking easy. Drop by Tech Parkas, Rockit, Talent Garden Vilnius and other tech hubs to witness a ping-pong of ideas or find a mentor. And you won't get lost in translation – more than 80% of young professionals speak English.
A year-round calendar of startups events helps the local community of entrepreneurs grow. Inspiring stories at Login, future insights at What's Next, innovations at the Startup Fair and the visionaries at #Switch! are a great way to keep your finger on the pulse of the ecosystem and meet like-minded entrepreneurs.
Co-working spaces also offer digital skills training and events throughout the year, so you might drop by one of the many modern offices to talk business.
International

Career O

pportunities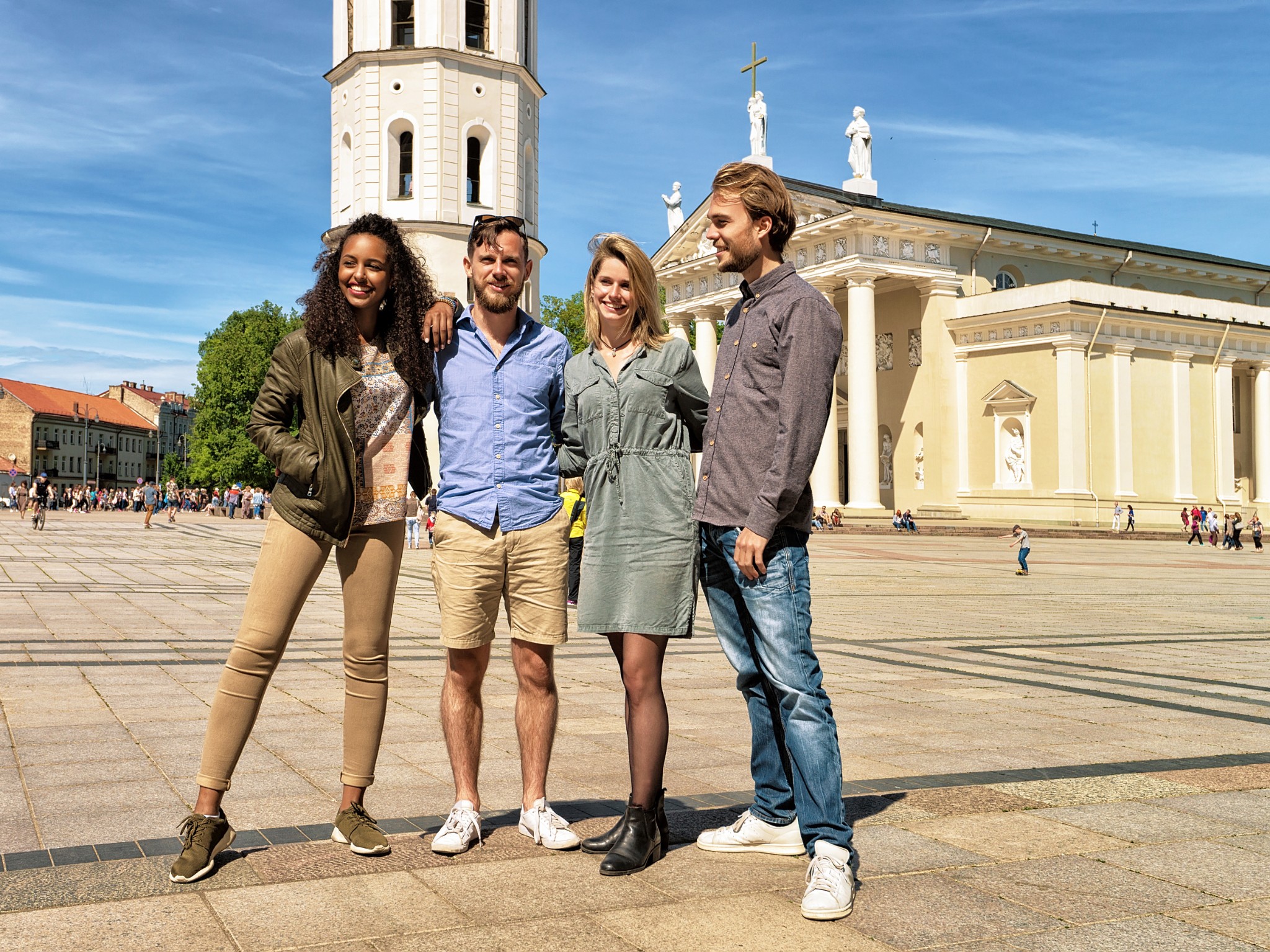 The community of foreign professionals is continuously growing in Vilnius – the Lithuanian capital has a vibrant and inclusive atmosphere where everyone is welcome.
Over 56 057 foreigners live in Vilnius (as of 2022 Q3). There are various communities to help you transition smoothly to becoming a local.
International companies employ more than a third of our workforce. Corporate giants like Western Union, Nasdaq, Moody's, McKesson, Barclays, and many more have offices in Vilnius, so you'll have an opportunity to work with global products and jumpstart your international career.
With so many foreign investments, multilingualism is the norm in many businesses. 80% of young people speak English and over half the population speaks two or more foreign languages. So there's no need to have perfect Lithuanian knowledge while looking for a job in Vilnius.