Vilnius receives an international award for the best communication strategy
At the prestigious City Nation Place Awards 2020 for place branding, the "Vilnius: Amazing Wherever You Think It Is" campaign was recognised as the best communication strategy.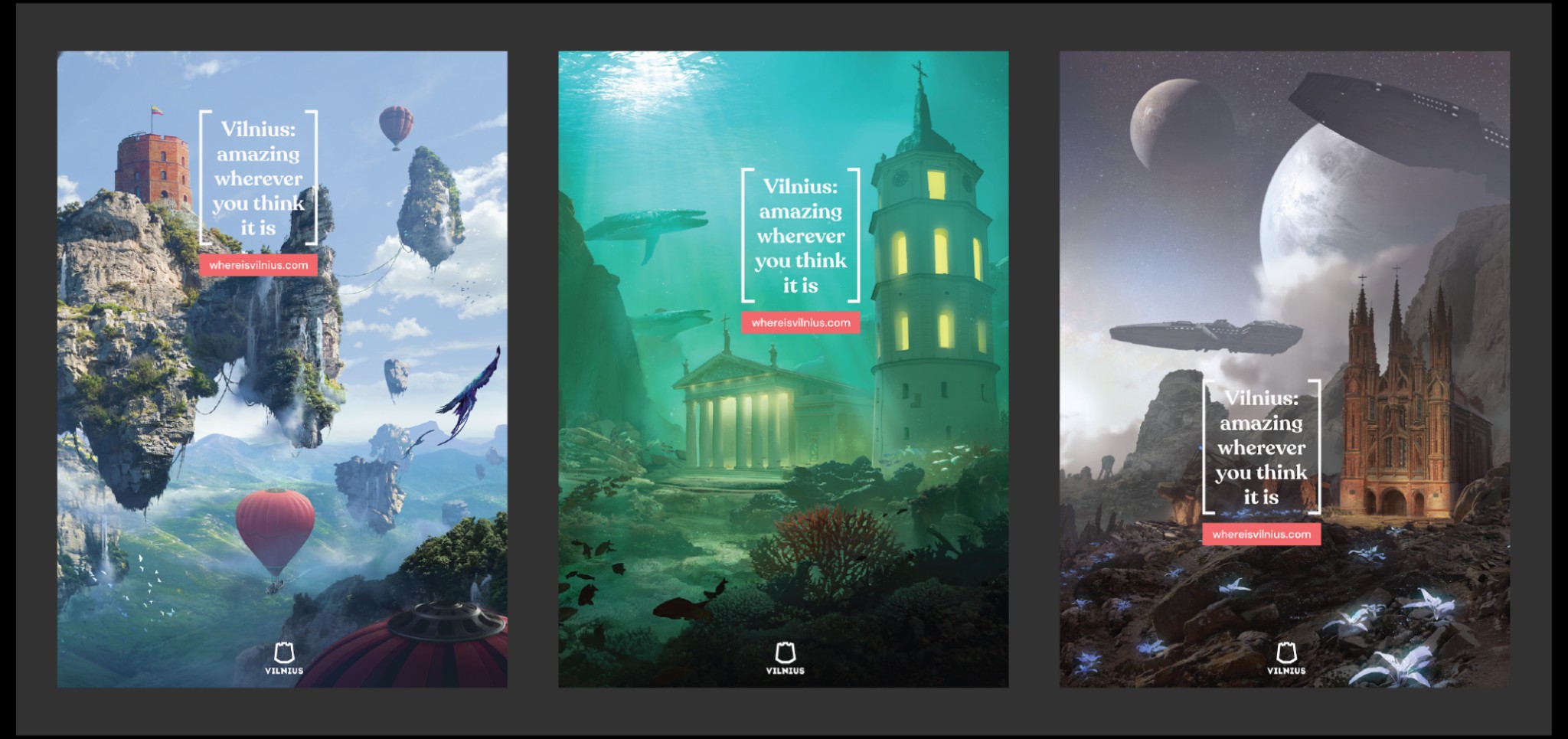 With the "Vilnius: Amazing Wherever You Think It Is" tourism campaign, Vilnius beat 14 other finalists, including cities such as Helsinki, Manchester and Philadelphia, and countries such as the United Kingdom and Denmark.
Created by Bechtle & Milzarajs, the advertisement invited people to look at Vilnius's "obscurity" problem with a smile and encouraged them to discover it. The campaign was launched in February in target tourism markets for Vilnius – the United Kingdom and Germany – and immediately grabbed the attention of the international travel and advertising media, being written up by travel website Lonely Planet, marketing news website The Drum, and others.
"Yet another prestigious evaluation of the Vilnius advertising campaign confirms that we are on the right track, choosing less conventional means of communication, without being afraid to use humour or poke fun at ourselves," said Inga Romanovskienė, director of Go Vilnius. "We are pleased that Vilnius's communication continues to be among the most noteworthy. This is helping to keep the city in the spotlight during a pause in tourism, and we are sure that it will make it easier to revitalise tourism once the pandemic recedes."