This year, Christmas in Vilnius will be different: brighter, closer to home and with alternative ideas
Due to the pandemic "Christmas in Vilnius" of 2020 will be different - less gathering, but more light and decorations throughout the city. A counterweight to a reality that limits everyone will be a great focus on the decoration of Vilnius: light decorations, creativity of communities and the original ideas of alternative Christmas that are still being born in recent days.
During the first wave of the coronavirus, Vilnius residents showed that they are able to concentrate in the most difficult time and activate all their creativity. Christmas in the capital will be really brighter, closer to home and will offer a variety of alternatives.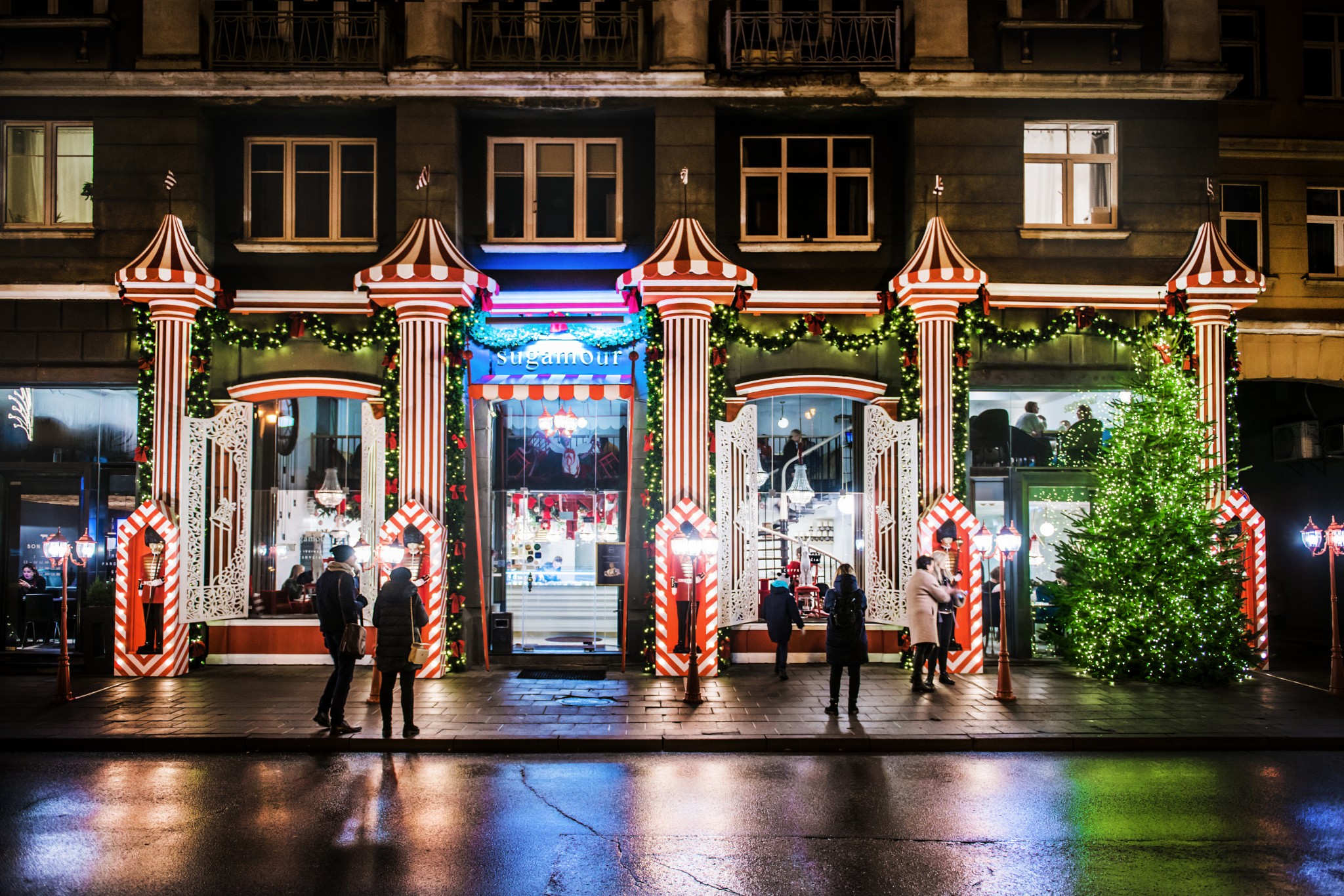 Vilnius has been preparing for various Christmas scenarios since the summer and other formats of Christmas tree light up Ceremony along with the concert were being considered. However, with the growing number of cases in the country, even more serious measures have to be taken to ensure the safety of the population.
Taking into account the latest recommendations of world and Lithuanian public health experts, similar decisions of other foreign Christmas Town organizers, the municipality and the organizers of the Christmas in Vilnius project had to make one of the most difficult decisions in the history of winter holidays. In order to ensure the safety and health of Vilnius residents, traditional events and fairs gathering masses of people had to be canceled.
Thus, Christmas 3D fairy tales, Christmas train, Christmas Town, International Christmas charity fairs, Christmas design square were all given up. These festive events have all gathered thousands of crowds of people where controlling distances would be extremely difficult, and most events are generally banned altogether.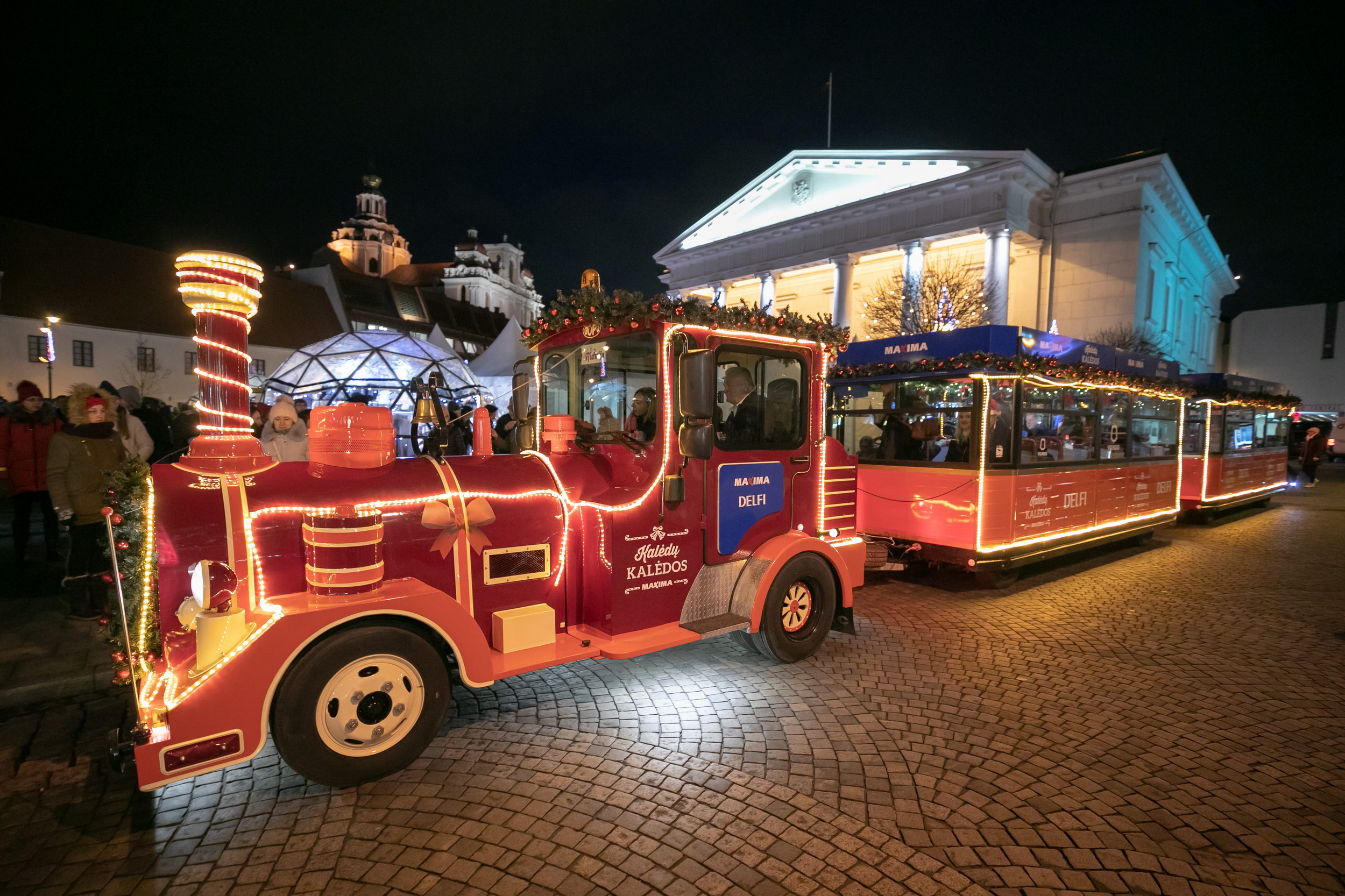 All this will be replaced by festive walks around the beautifully decorated Vilnius and alternative ideas, in which many artists and active communities have already been involved. The city will present all the mentioned above before the Christmas trees light up Ceremony.
"Let us stay responsibly in this quarantine to greet Christmas in the capital in full health. This year it will be even brighter, more spiritual, and more intimate. In the current circumstances, it would be irresponsible to continue tempting events when it is not possible to ensure compliance with distances or other requirements. We must be determined, because the health and safety of people is our main priority, "says Vilnius Deputy Mayor Edita Tamošiūnaitė.
More light decorations - for safe walks around Christmas Vilnius
Vilnius residents will be presented with a lot of festive decorations all over the city. Not only the Old Town and the center will shine where the Christmas trees of Cathedral and Town Hall squares will be decorated as well as Odminiai Square trees, central part of Šventaragis Valley, and Vingis Park access from Čiurlionio Street. Additionally, the remote areas closer to houses will have more light decorations, community spruces will be lit, neighborhoods, houses, shop windows will compete with lights, where it will be fun to walk and admire with the closest people, following all recommendations and safe distances.
For the first time, the residents of Vilnius were choosing Christmas street decorations
This year for the first time, Vilnius City Municipality had announced a competition for professionals on festive street decoration, in which the votes of the public poll were counted in selecting the winner, which determined 50 percent of the final evaluation. Residents could cast their votes on a specially created online platform on the 15min.lt website.
Vilnius residents gave as many as 9,126 votes to the company that won the competition. According to the decision of Vilnius residents and the commission, the winning UAB Adam Decolight will festively decorate Gedimino ave., Konstitucijos ave., the Town Hall Square, Vokiečių st., Vrublevskio st., Šventaragio st, Pilies st., Stiklių st., Aušros Vartų st. from St. Teresa Church to Aušros Vartų Chapel, Aušros Vartų st. at the Basanavičius Monument, Gariūnų st. (from Gariūnai market to the bridge over the Neris), Savanorių ave., Ukmergės st. (from Tarandės st. to the traffic light at M. Lietuvio st.), Molėtų highway (from Skersinės st. to Mokslininkų st.), Nemenčinės highway (from Svajonių st. to O. Milašiaus st.), Darius and Girėno st. (from Eišiškių highway to Kapsų st.) and Galvės st. (from Žarijų st. to Kirtimų st.). More than 179 thousand euros have been allocated for this year. The company won the decoration competition for three years.
The Christmas tree lighting will be broadcast on television
Vilnius will announce the beginning of the winter holiday season on November 28th, during the TV3 broadcast, when the main Lithuanian Christmas tree will be lit in the Cathedral Square. Traditionally, the idea of Christmas tree decoration will not be revealed until the solemn moment that everyone will see on the screens, in a cozy and safe environment of their home. And on December 5th, the second Christmas tree in the Town Hall Square will shine. It will be possible to walk around the city without gathering and safely admire the green trees until January 7th.
Christmas events and trips are canceled around the world
Concerns about COVID-19 are being felt around the world and in Vilnius, canceling mass gatherings. And fairs do not stand out here. Many European cities are massively canceling long-planned events: Christmas fairs, carnivals, marches, Christmas tree festivities and various performances. This year, the countries with the oldest traditions of celebrating Christmas have painfully but resolutely decided to refrain from violating the age-old tradition of organizing Christmas fairs.
Most traditional fairs are canceled in Nuremberg, Strasbourg, Berlin, Hamburg, Frankfurt, Cologne, London, Lyon, Paris, Luxembourg, Prague, Birmingham, New York, Chicago, Boston, as well as neighboring Tallinn.
It has been officially announced that for the first time since 1982, the oldest Christmas fair in the United Kingdom, the world most famous fairs in Nuremberg, Strasbourg and Champs-Elysées of Paris were canceled. The Frankfurt-style Birmingham Christmas Fair, which has attracted more than 5 million visitors over the past few years, was canceled back in September. There will be no cozy New Year's Eve party at Winter Wonderland in Hyde Park in London, etc.
"The cancellation of traditional events is sad news for those who have long planned, organized and invested in them, but we will turn Christmas in Vilnius into a different form of celebration. We will return with a colorful program of new ideas and suggestions. Most importantly is that we all must try now to make the second wave last, so that life can return to city life and we can implement many great projects planned and already created next winter," promises Paulius Jurgutis, the head of Vilnius Culture Center, the organizer of 'Christmas in Vilnius'".
Several competitions for business and citizens will be announced shortly. People will be invited to festively decorate the institutions, companies, living environment, windows and to create a festive mood in the city together with the municipality. This year, the organizers of the competition promise to give generous prizes for participating in the competitions.
The city will spend a total of about 280 thousand Euros this year on festive decoration, Christmas tree and other alternative holiday ideas.
Vilnius invites you to welcome the holidays comfortably, closer to home and optimistically - creativity is a powerful force. Let's protect each other so we can celebrate Christmas healthy.
More about "Christmas in Vilnius": kaledossostineje.lt.