Lithuanians will form human chain from Vilnius to Minsk to support Belarus
In 1989, around 2 million Lithuanians, Latvians, and Estonians joined forces in a living 600 km long human chain Baltic way, thus demonstrating their desire to be free. Now, Lithuania is expressing solidarity with the people of Belarus, who are fighting for freedom today.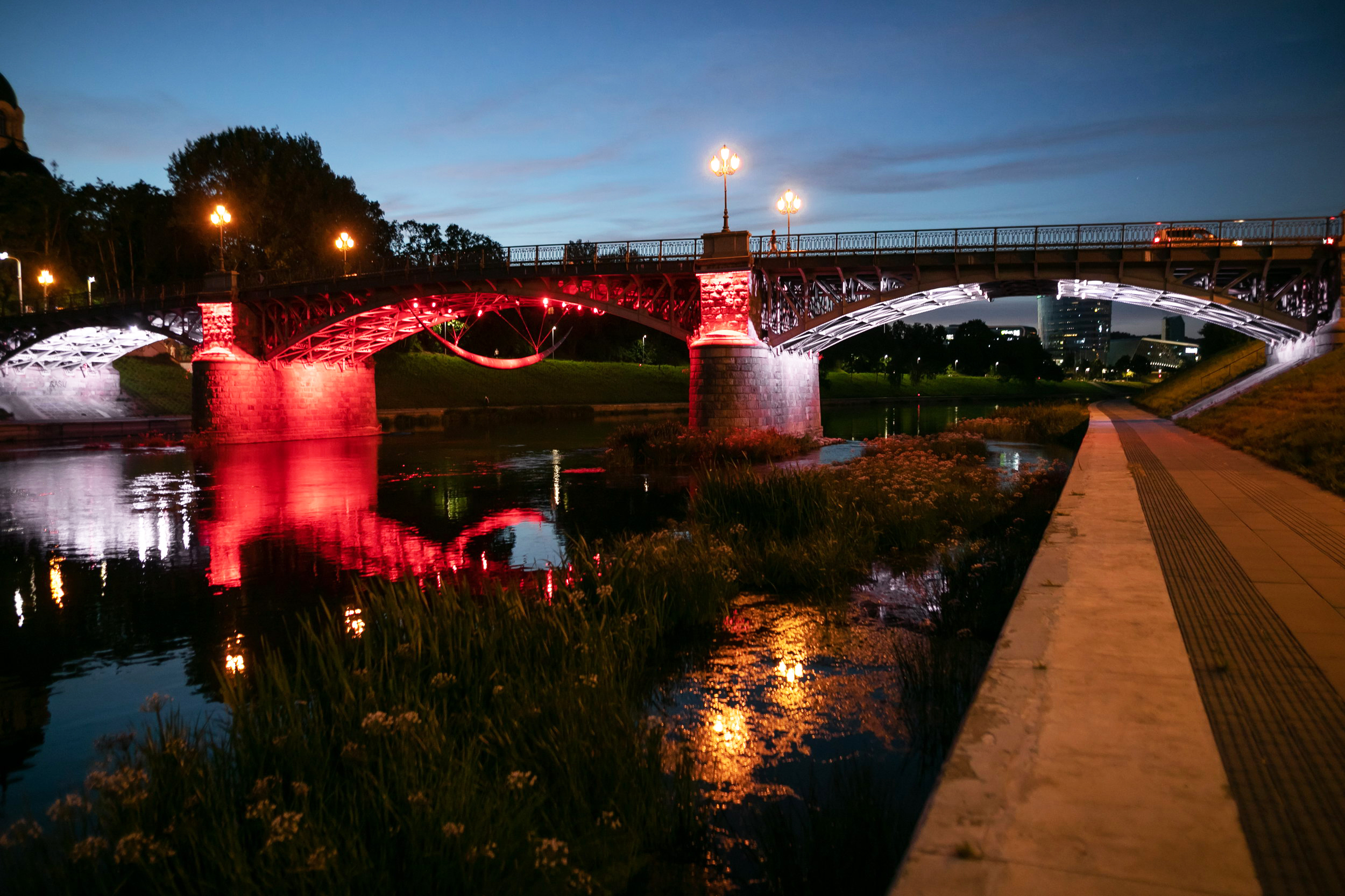 Last Friday afternoon, Lithuania's largest online television, Laisvės TV, announced a campaign in support of Belarus called the Freedom Chain. The initiative attracted tremendous interest: over the weekend, more than 30,000 people have signed up to participate in the human chain.
Everyone not indifferent to today's events in neighboring Belarus is invited to join the Freedom Chain at 7 p.m. on August 23rd, on the historic anniversary of the Baltic Way. The start of the living chain is planned in the Cathedral Square in Vilnius, and the end — at the Belarusian border (Medininkai road post).
According to the Lithuanian public figure Andrius Tapinas, who is behind the initiative, "it is wonderful to see such support and unity among the people. Today's struggle for freedom in Belarus is better understood by us than by anyone else, after all, we were in their shoes a little over 30 years ago. Volunteer organizations, Vilnius City Municipality, the police, the Lithuanian Riflemen's Union, the Lithuanian National Radio and Television joined us on the first day. There is not much time to organize everything, but everything is possible with such serious backing. And together, we have proven more than once that 'impossible is just a mindset'."
Lithuanian President Gitanas Nausėda along with the former President Dalia Grybauskaitė will be participating in the event and joining the human chain together with the nation. Other Lithuanian cities are also planning to support the initiative: some of them are organizing bus transportation to the main event, others are gathering people for local solidarity chains. Lithuanians in London are also intending to join hands in a symbolic Freedom Chain in Hyde Park. Latvians, Estonians and Ukrainians have already expressed interest in joining the campaign.
During the event, there will be a live broadcast from the scene on Laisves TV youtube channel. At the Laisvės TV studio, journalist Rita Miliūtė will be speaking to experts regarding the situation in Belarus. Representatives from Belarus are expected to join. You will also be able to follow the initiative on the Walk15 mobile app, which will mark the routes of the Freedom Chain in all countries in support of Belarus's fight for freedom. The mobile app Walk15 will be available in Lithuanian, English and Belarusian.