[2020] Light It Up: Vilnius Reimagines Christmas with Never-Before-Seen Christmas Tree and Digital Fairs
Vilnius, 28 November: As the most awaited holidays draw nearer, the official opening of the season of celebrations is usually marked by lighting public Christmas trees. In 2019 Vilnius Christmas tree was awarded the title of the Most Beautiful Christmas Tree in Europe. And this time around the Christmas tree is bound to be a reflection of the exceptional year.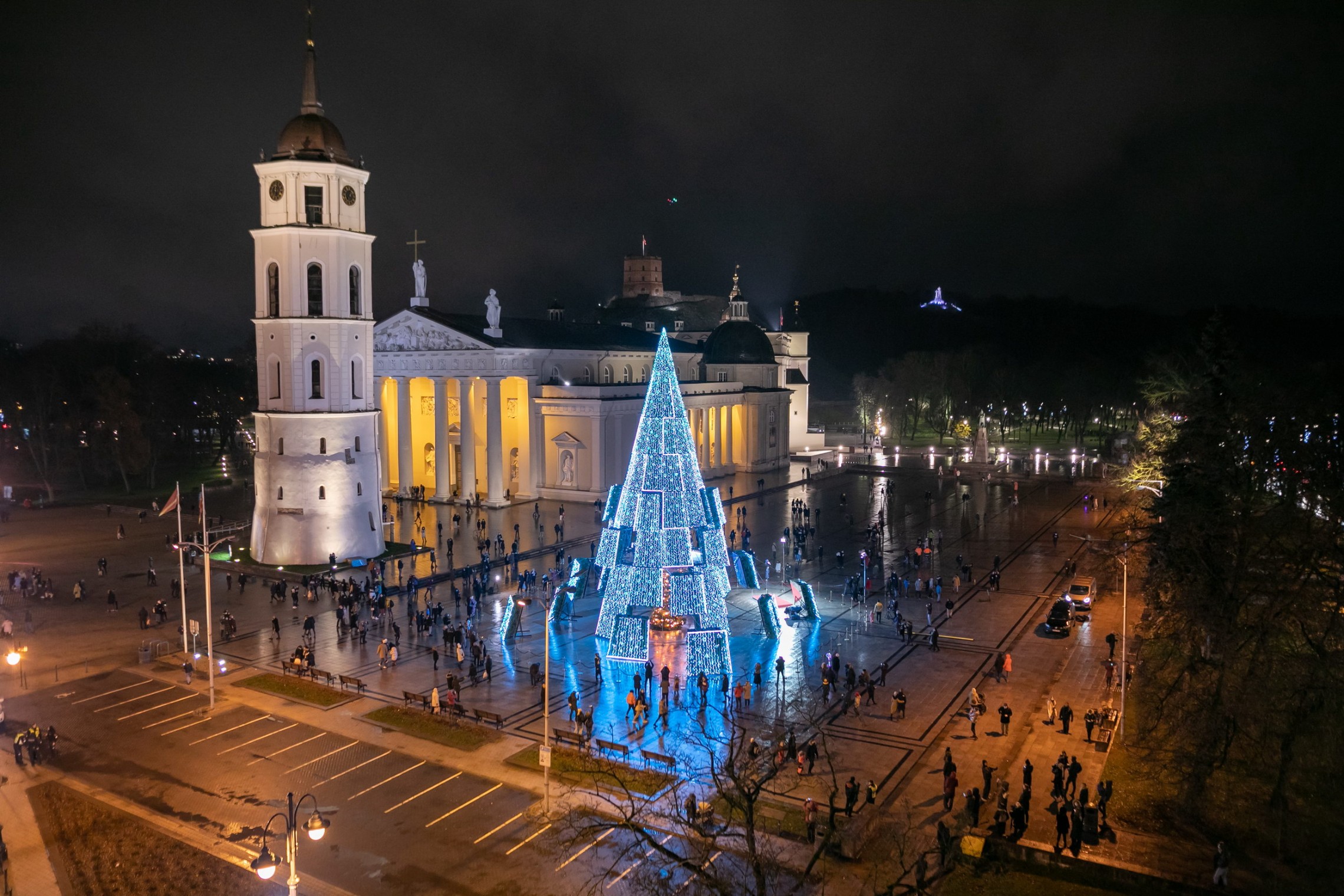 Vilnius Christmas Tree 2020. Photo by Saulius Žiūra
Instead of inviting the masses to a magical Christmas town like in the past, this year it has been designed to be safely admired at a distance. While the outside is modern, the inside of the installation reveals a traditional tree assuring everyone that, notwithstanding the changes brought by the pandemic, the Christmas spirit, like always, stays the same.
Visually, the Christmas tree looks like a surrealist picture - a modern 24-meter tall composition is surrounded by 6,000 live and fragrant branches decorated with almost 4 km of colour-changing RGB Christmas lights, 800 silver ornaments, and 150 sq. m of shining mirrors. The state-of-the-art installation is actually twofold: the spatial placement of metal structures creates several mirror-adorned areas while the inside is made to look cosy, home-like, and intimate with a live Christmas tree decorated with pine cones and lanterns. To make it eco-friendly, the lights are powered with electricity generated by processing old coffee grounds.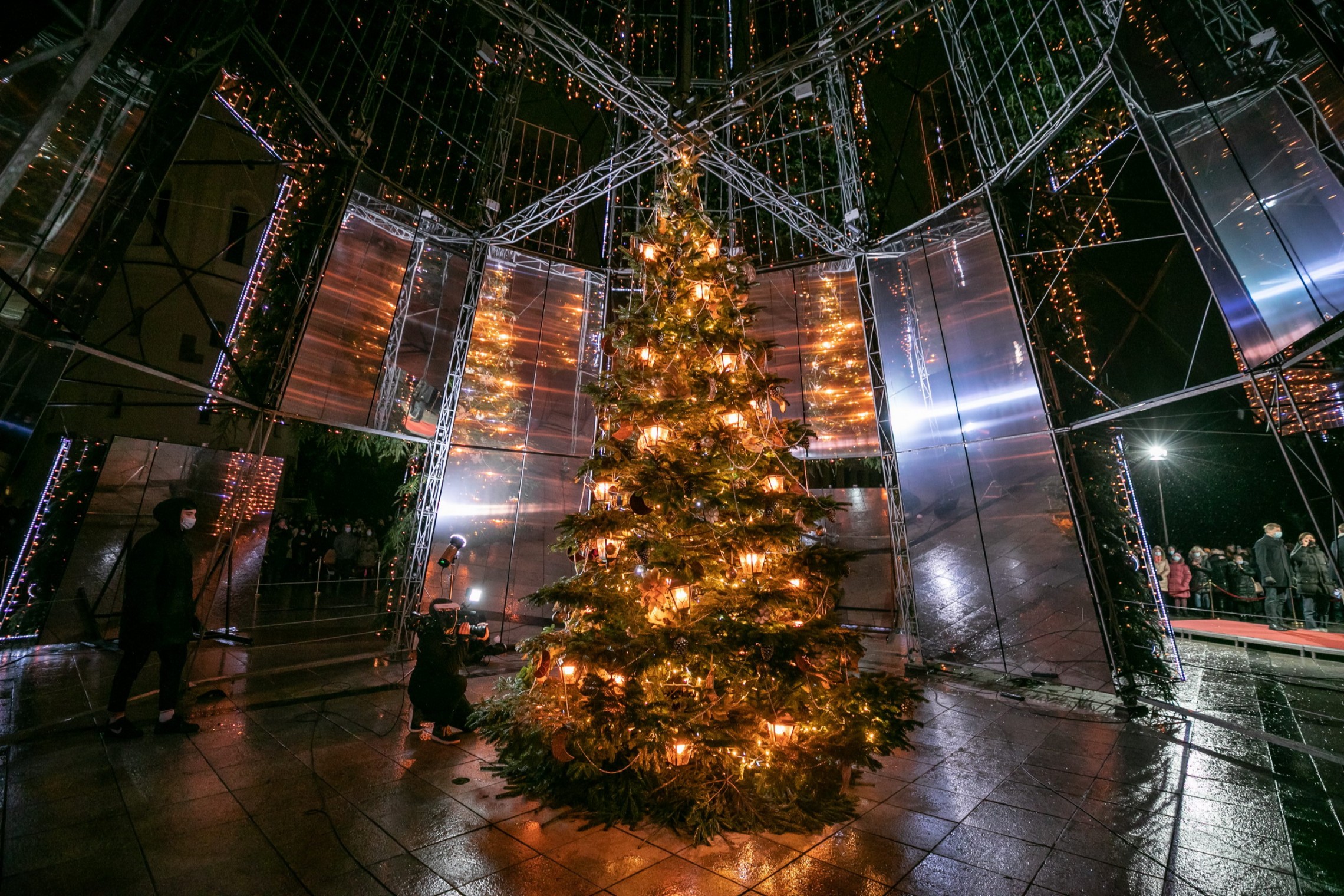 Traditional tree inside the installation of the Vilnius Christmas Tree 2020. Photo by Saulius Žiūra
"Although we have already faced many challenges throughout this eventful year, our community has become stronger, closer, and ready for an exceptional Christmas. Vilnius Christmas tree is exactly that - surreal, unexpected yet amazing nevertheless," says Remigijus Šimašius, Mayor of Vilnius.
This year Vilnius is also determined to keep the Christmas spirit alive by introducing alternative and responsible ways to decorate and celebrate in the city: for example, beautifully decorated areas of the city invite one to take a relaxed stroll whilst maintaining social distancing, and virtual Christmas fairs are bound to replace mass gatherings and bring the holiday spirit closer to home.