Step by Step Guide to Buying a Flat or a House
Buying a flat or a house here is an easy and fast process. You are allowed to buy a home without any restrictions (there are only restrictions for purchasing agricultural land); there is no need to get permission from local authorities.
The prices depend on the area, condition and size of the flat, as well as other factors.
You can find ads for buying a home at: aruodas.lt, domoplius.lt, skelbiu.lt, NTžemėlapis.

The property can be sold directly by the owner or through a real estate agency representing the owner. All you need to do is sign a sales contract and make the payment. Your contract is your guarantee, so you should spend time making sure you understand every point of it. This may mean that you will need to have a translation of the contract made. You should also ensure that you make no payments until you have received your contract. There are two ways you can pay for your property: cash or a mortgage loan granted by a bank. Please note that the sales contract should be notarized, and it is recommended that you register ownership at the Center of Registration.
Important: buying a property does not grant you residency in Lithuania.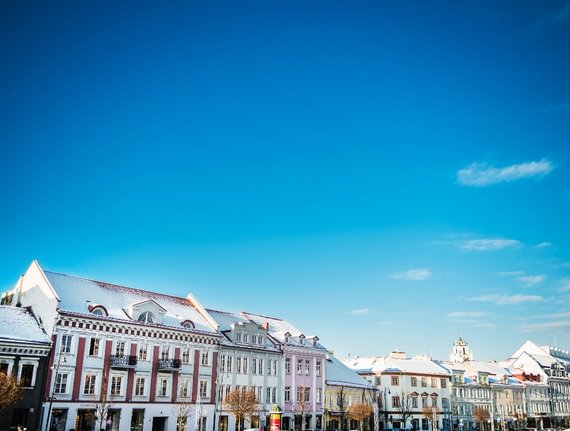 Step by step guide to renting in Vilnius
If you'd prefer to rent, there are plenty of apartment options out there.
Find out more
Find a place to live
Wheter it's an apartment in the center or a house in the suburbs you're after, you'll find that Vilnius real estate market has the right home sweet home for you.
Find out more