A sudden bright idea
Mask Fashion Week was born by accident when a journalist contacted designer Julija Janus and asked her to comment on mask fashion. "At first I laughed, but within half an hour I had already started creating an open Facebook group called Mask Your Fashion," says Janus, the project's author, who puts a lot of emphasis on sustainability in her own designs. Even the Mayor of Vilnius Remigijus Šimašius joined the initiative.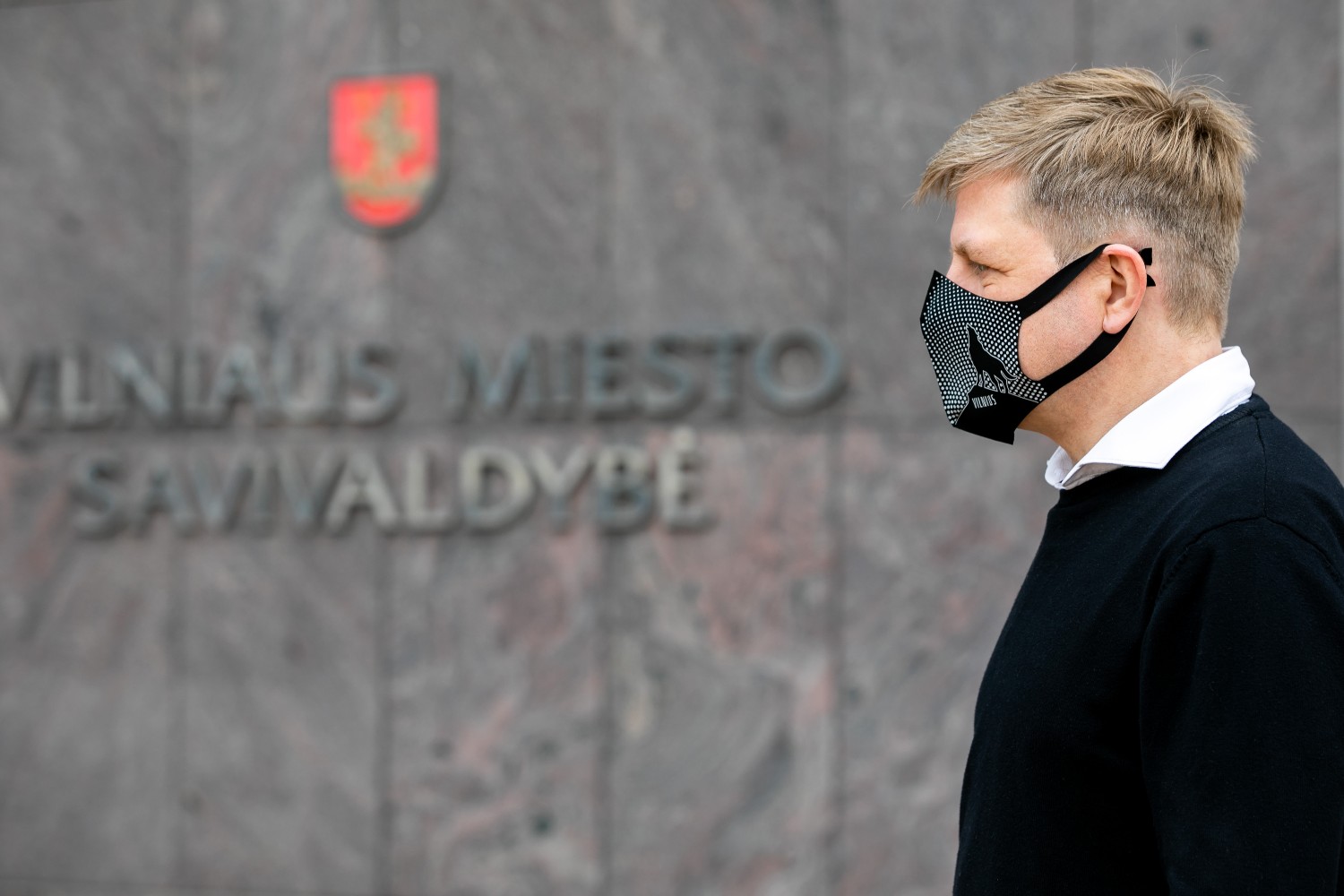 Remigijus Šimašius, Mask design by Laurema, Photo by Saulius Žiūra
An instant success
The project gained instant popularity, attracting photographers, designers, businesspeople, musicians, students and many others. "I thought it was a great idea, to get creative with this new fashion accessory and encourage people to use their imagination while connecting people in a new way, which society needs now more than ever. It was nice to see fashion contribute to social impact too," says singer and project participant Erica Jennings.
Some 274 people have already shared their masks on the Facebook Mask Your Fashion group. Anyone can visit the page to show off their work, place orders or share their creative ideas. "I have been waiting for a long time for someone to embody the plague doctor during these turbulent times. Circumstances were in my favour to do this. Also, once everyone started wearing protective masks, wearing a simple mask quickly became boring and uninteresting," says Severija Bružaitė, a project participant, artist, and make-up artist.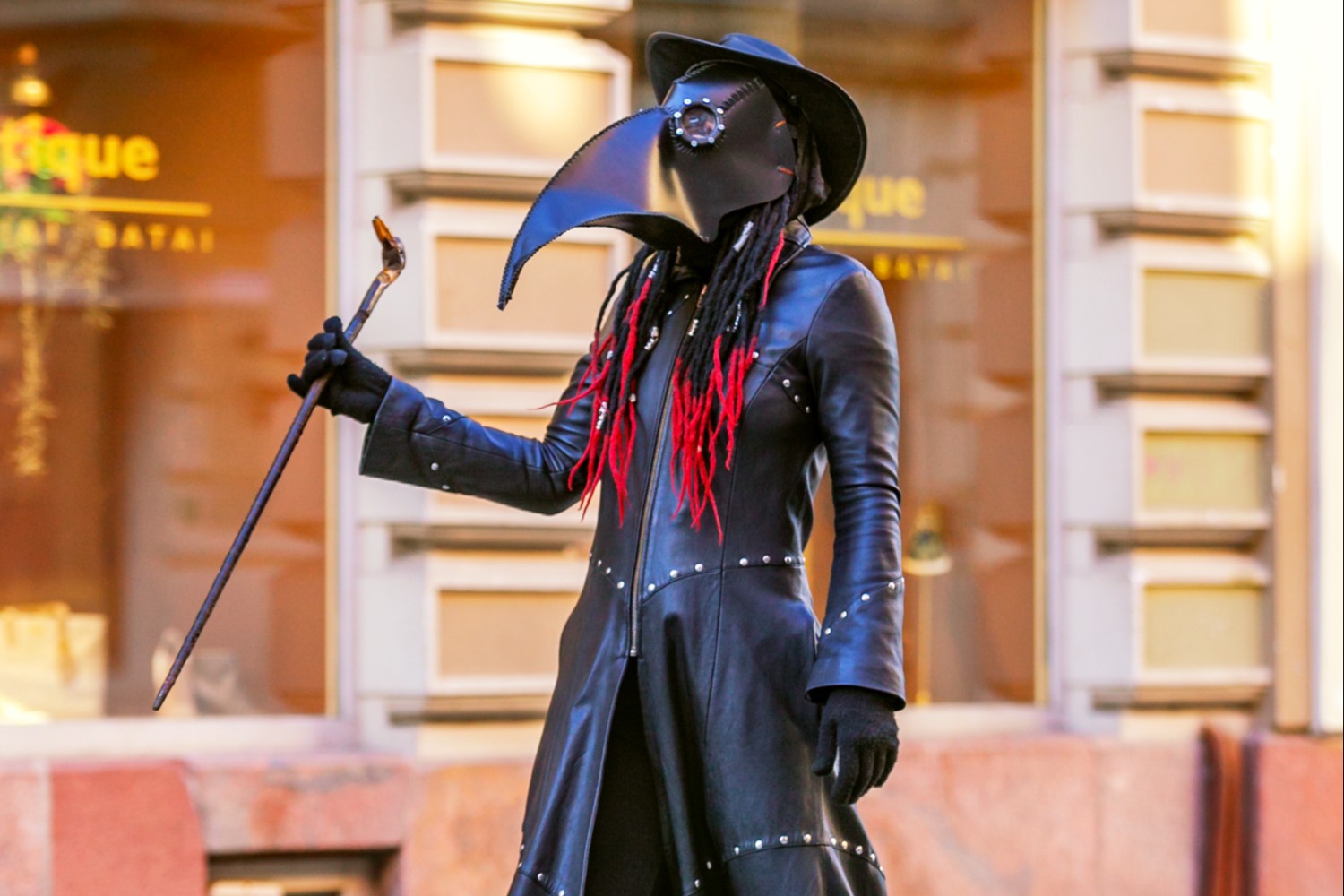 Severija Bružaitė, Mask design by Donatas Dubauskas, Photo by Vincas Alesius
Masks as a fashion statement
With masks becoming an essential accessory during 5 weeks of quarantine, people wanted to adjust this necessity to their styles, turning these unpleasant and strange accessories into a means of self-expression or even a joke.
"I've seen designers use this accessory in their collections for a long time as if they were predicting the future. I think soon enough they will become just like another pair of earrings," says jeweller Jūratė Česnaitė, another project participant. However, she also believes the accessory will remain relevant only as long as there is a necessity.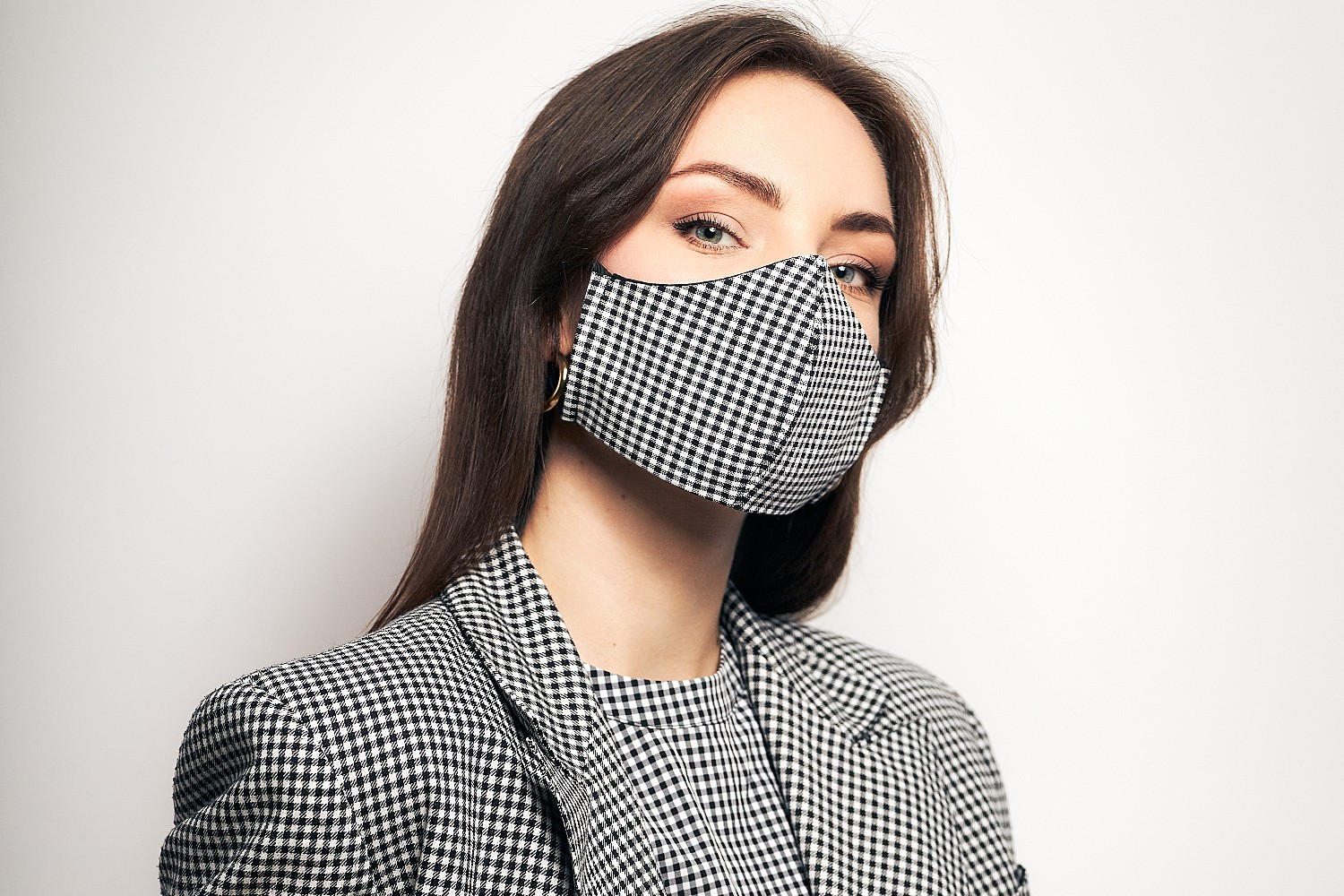 Rūta Kriaučiūnaitė, Mask design by Rūta Kriaučiūnaitė, Photo by Brice Barrett
Models wearing smog masks as accessories appeared on the catwalk for the first time at the 2014 China Fashion Week during a show by designer Qiaudon Yin Peng. Since then, famous brands have increasingly showcased designer masks. In 2019, during the pro-democracy protests in Hong Kong, the black mask became a symbol of political resistance. "Other people's faces are a reflection of us. When we smile, people smile back – we connect. So, our masks can also help us connect and communicate, either in a positive or negative way," says Erica Jennings.
Today, a variety of masks are gaining popularity around the world – stay at home parents, craftspeople, and designers are sewing them, and new technologies to make people feel safe and comfortable are being developed. "The creative gene is in each of us," says entrepreneur Mantas Juraška, one of the Mask Fashion Week project participants. "I'm sure we will soon have high-tech masks with access to the Internet, a microphone, a thermometer and maybe even tests for all kinds of viruses."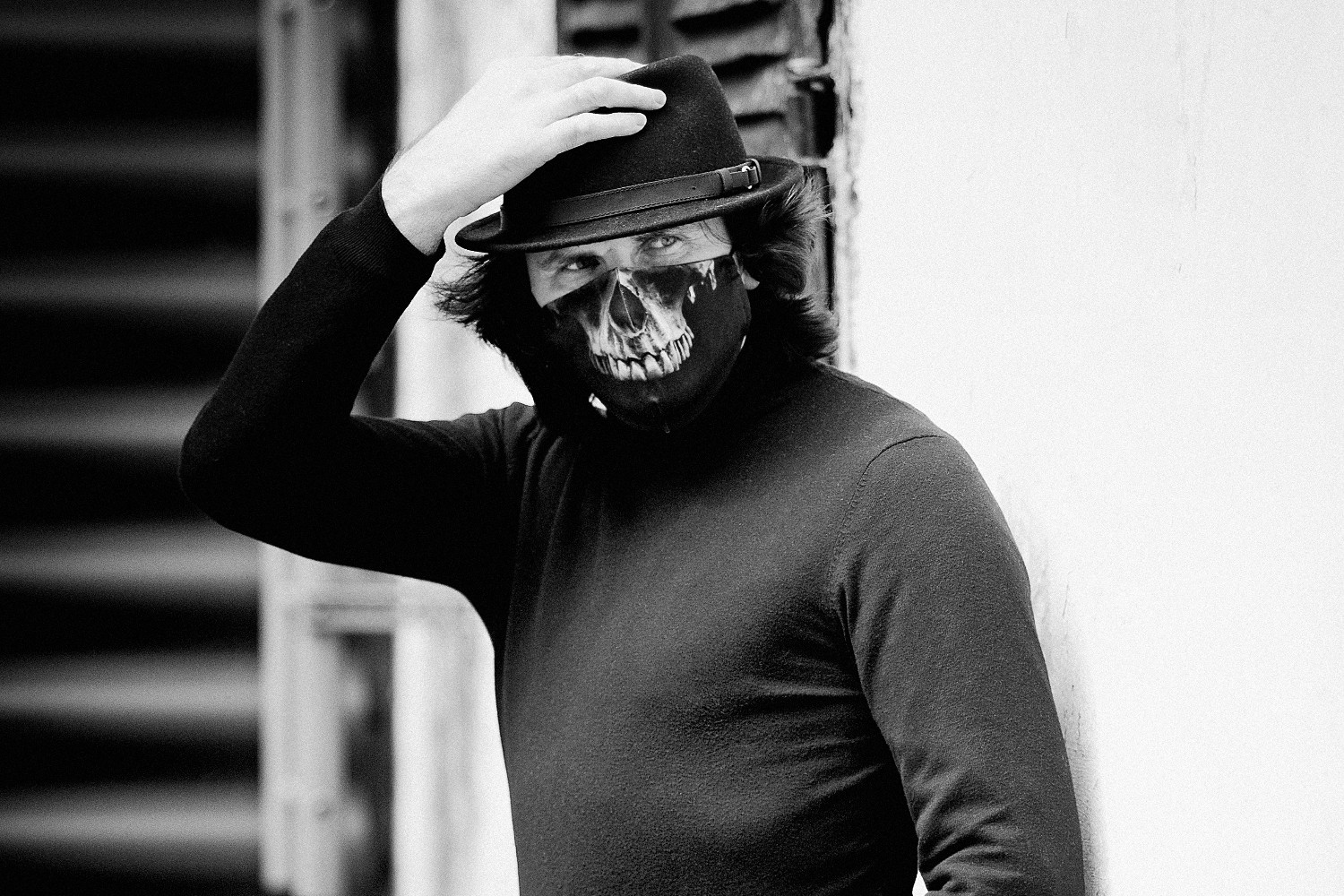 Mantas Juraška, Mask design by PITEX, Photo by Indrė Šalčienė

The most important thing to remember is that you are responsible for your own safety and the safety of others, and must always follow the general safety guidelines - you should wear a mask and keep safe distance from others.


Vilniuje – kaukių mados savaitė: kūrybiškumo neuždengsi kauke
Saugant vieniems kitus kaukė šiandien tapo privalomu aksesuaru gatvėje. Tačiau kūrybiškumo kauke neuždengsi, o gyvenimas dėl naujų taisyklių neturi tapti pilkesnis. Gegužės 4-10 d. apsilankykite "Kaukių mados savaitėje", pasisemkite įkvėpimo ir įsitikinkite, kad kartu bendro tikslo siekti smagiau.

Mados savaitėje apsilankyti saugu – ji vyksta tiesiog Vilniaus gatvėse, tad pėsčiomis, laikantis saugumo reikalavimų, ar automobiliu keliaudami pagal žemėlapyje paruoštą maršrutą pamatysite net 21 kūrybiškiausią kaukę, eksponuojamas "Clear Channel" lauko reklaminiuose stenduose.
Staiga įsižiebusi idėja
Kaukių mados savaitės idėja gimė visiškai atsitiktinai, žurnalistui susisiekus su dizainere Julija Janus ir paprašius pakomentuoti kaukių madas "Iš pradžių nusijuokiau, o paskui, po pusvalandžio jau kūriau atvirą socialinio tinklo grupę. Pavadinau ją "Mask Your Fashion", - sako projekto autorė Julija Janus, daug dėmesio savo gyvenime skirianti tvarumui. Prie iniciatyvos prisijungė net Vilniaus meras Remigijus Šimašius.
Palaikymas - akimirksniu
Projektas žaibiškai išpopuliarėjo, prisijungė fotografai, dizaineriai, verslininkai, muzikantai, studentai ir daugybė kitų. "Pamaniau, kad puiki mintis kūrybiškai pažvelgti į šį aksesuarą ir pasitelkti vaizduotę bei taip naujoviškai sujungti žmones - to visuomenei dabar ypatingai reikia", - sako projekto dalyvė dainininkė Erica Jennings.
"Facebook" paskyroje "Mask your Fashion" savo kūryba pasidalino 274 žmonės, bet užsukę į puslapį ir dabar galite parodyti savo darbus, gauti užsakymų ar pasidalinti savo kūrybine fantazija.
Organizuoti projektą padėjo būrys savanorių, o susitikimai ir atrankos vyko nuotoliniu būdu per vaizdo skambučius. "Kaukių mados savaitės" metu taip pat vyko pamokos vaikams, o žmonės turėjo galimybę sužinoti daugiau informacijos apie kaukių įvairovę.
"Seniai laukiau, kada kas nors per šį neramų laikotarpį įkūnys maro daktaro personažą. Aplinkybės sudėliojo tai padaryti man. Be to, kai visi pradėjo nešioti apsaugines kaukes, dėvėti paprastą kaukę tapo nuobodu ir neįdomu", - apie savo kūrinį pasakoja Severija Bružaitė, projekto dalyvė, menininkė ir vizažistė.
Kaukė kaip pareiškimas
Per 5 karantino savaites kaukės tapo būtinu aksesuaru, kurį žmonės nusprendė patobulinti ir pritaikyti prie savo stiliaus, paversdami nemalonų ir svetimą aksesuarą saviraiškos ar pokštų priemone. "Dizaineriai jau seniai šį aksesuarą naudoja savo kolekcijose, lyg numatydami ateitį. O šiuo metu, manau, tai taps tarsi dar viena "auskarų pora", - teigia projekto dalyvė juvelyrė Jūratė Česnaitė.
Pirmąkart mados istorijoje modeliai su kaukėmis kaip nuo smogo saugančiais aksesuarais ant podiumo pasirodė 2014 m. Pekine, Kinijos mados savaitėje, dizainerio Qiaudon Yin Peng šou. Nuo to laiko garsūs prekių ženklai vis pasiūlydavo dizainerių kurtų kaukių, sujungtų su technologijomis. O 2019 m. Hong Konge vykusio demokratijos palaikymo protesto metu juoda kaukė tapo politinio pasipriešinimo simboliu.
"Kitų žmonių veidai - mūsų atspindys. Kai šypsomės, žmonės atsako šypsena, atsiranda ryšys. Tad kaukėmis taip pat galime kurti teigiamą arba neigiamą ryšį", - sako Erica Jennings.
Šiandien pasaulyje populiarėja pačios įvairiausios kaukės - siuvimo imasi namų šeimininkės, amatininkai ir dizaineriai, ieškomos naujosios technologijos, leidžiančios jaustis ne tik saugiai, bet ir patogiai. "Kūrybos genas užkoduotas kiekviename mūsų, - sako projekto dalyvis verslininkas Mantas Juraška. - Esu tikras, kad netrukus turėsime ir aukštųjų technologijų kaukes, kurios turės prieigą prie interneto, mikrofoną, termometrą o gal ir testus nuo visokių virusų."



Nepamirškime rūpintis savo ir kitų saugumu. Keliaudami maršrutu laikykimės saugaus atstumo ir visada dėvėkime kaukę.